'Bruce Lee': American Actor Recalls How It Was Like to Watch Kobe Bryant Score 60 Points
Published 01/27/2021, 10:50 PM EST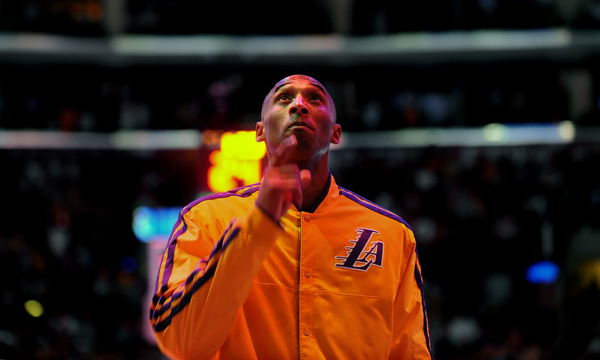 ---
---
Kobe Bryant was just 31-YO when he won his fifth championship ring with the Lakers. At that point, it appeared that he will surely match Michael Jordan's record of six titles.
ADVERTISEMENT
Article continues below this ad
In 2011, they were close to doing that but lost 4-0 in the WC semis against Dirk Nowitzki's Mavericks. That marked the downfall of the Lakers and with that, Kobe's.
A Tenosynovitis shin in 2011 followed by a gruesome ankle sprain and torn Achilles tendon in 2013 cut short his career. Plus, the Lakers were not the same team without Pau Gasol, Metta World Peace, and Lamar Odom. Still, being a franchise player, Kobe deserved a glorious end to his tale, and that's exactly what he got.
ADVERTISEMENT
Article continues below this ad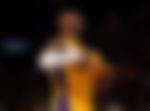 Kobe Bryant, his last game, and a fortunate attendee
April 13, 2016, marked his last game in the NBA. It was the Lakers vs Utah Jazz and Kobe Bryant stepped out for the one final time. The crowd had personalities like rappers Jay-Z and lifelong Lakers fan Snoop Dogg among others. Kobe started off the game with a few misses, but just as he dropped that first 2-pointer (after a big block), he turned into an unstoppable force.
Sitting in the crowd was also the Rush Hour fame, Chris Tucker. The Hollywood actor reminisced every moment from that game and expressed his experience in an interview. He remembered, "that dude was great for real. He will go down like the legends, Bruce Lee and so many greats, just mystery around their work ethic. And things they did to prepare to be great. I never thought he was still at that many point, but he just showed he had that on-demand, he was one of the greatest."
Kobe seemed possessed in that game, and it was as if the God of basketball had taken over his soul. Every shot, every move, it all appeared surreal and something extraterrestrial.
The other elements which made that game historical
2015-16 was a forgetful season for the LA Lakers as they were in the deep waters with a franchise-worst 17-65 record. Kobe himself was averaging an 18-year low 17.6 points per game.
He was not 100% fit, and it was visible throughout the season with him playing under restricted minutes and missing games. It was clear that the 37-YO must hang his sneakers and take his expertise to different wings of the game. 
But that final game was something else. Kobe shot 50 attempts in that game, the most he did after taking 47 shots back in 2002.
The Black Mamba outscored the entire Jazz team in the clutch time. He was playing for the crowd, for the Lakers fans, and for everyone who counted him as their idol.
ADVERTISEMENT
Article continues below this ad
His teammates were assisting him and provoking him to take as many shots. He was so good that youngsters like Gordon Hayward were clueless about how to defend him.
Scoring 60 points in one's final game at the age of 37, with a mediocre team, that was the legend of Kobe, the Black Mamba forever.
Which has been your favorite Kobe fan moment? Let us know in the comment box.
ADVERTISEMENT
Article continues below this ad
Read Also – How Kobe Bryant Perfectly Predicted Damian Lillard's Future After his Debut