'Bruce Lee': Award-winning Rapper Compares Kobe Bryant to the Martial Arts Legend
Published 05/10/2021, 5:30 AM EDT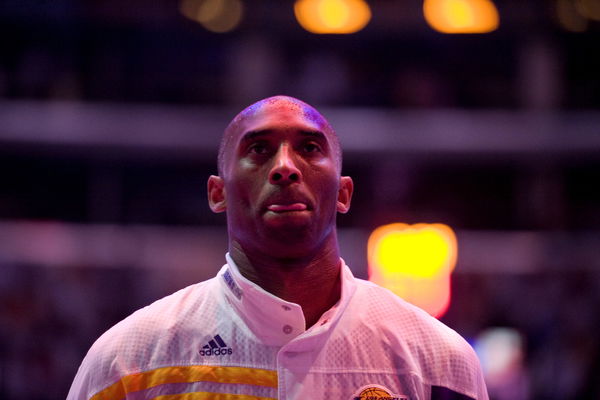 ---
---
Kobe Bryant had his reach way beyond the imaginary walls around an NBA court. He impacted the lives of people coming from varied backgrounds and interests. From a sports drink startup to an animated filmmaker, Kobe touched and revolutionized the lives of many. No wonder the entire world mourned his death and still carries the same pain.
ADVERTISEMENT
Article continues below this ad
Ice Cube, an award-winning American rapper, recently sat down for an interview and let out what KB meant for him.
Artist Ice Cube explained why Kobe Bryant was so important to the society
ADVERTISEMENT
Article continues below this ad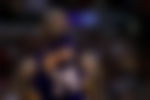 The Black Mamba fell in love with the sport of basketball when he was just six. Since then, he gave his blood, sweat, and time to the one game that gave him fame, success, and big money in return. However, when the time came that KB could finally live like a philanthropist and give back to society, a force took him away.
Noting this loss, the 51-YO compared KB's character to a martial arts legend and expressed, "It's like losing a superhero. I remember having a superhero like Bruce Lee and finding out he… you know. I put Kobe in that category in a way. So it's a great loss to our courage in a way. People like Kobe help of all of us, summons the spirit in us, you know what I mean? Be the best." 
He further added how Kobe forced those around him to get better at their art. The star performer exclaimed, "It takes courage to go there and challenge yourself because that's the fight nobody knows but you. To challenge yourself, to go further, get better, and be better in that, you're good but not good enough, keep going. This is what I love about athletes like, with that spirit that Kobe, I give T.O. that spirit too."
Read Also – Rapper Reveals Kobe Bryant Had His Own Gangster Rap Album Full of Cuss Words
ADVERTISEMENT
Article continues below this ad
How did the rapper react when he heard the tragic news about the Lakers legend?
On the dark day of January 26th, 2020, the longtime Lakers fan and an admirer of Kobe Bryant, Ice Cube learned about the crash. He obviously could not believe his ears and wasted no time to drop Mamba a text message. The notable artist hoped for a response and told his own self that KB would surely respond as he finds time.
ADVERTISEMENT
Article continues below this ad
In a previous interview, the Check to Self fame had detailed, "Me personally, I don't have too many heroes that's younger than me, and that was one of them."
Well, that was one of the many tales where the talisman in Kobe had left a profound impact on a public personality. Did Black Mamba leave any such mark on your personal/professional life? Help us know in the comments below.