'BS': NBA Analyst Calls Out Brooklyn Nets for Unnecessarily Resting Players and Pays Respect to LeBron James
Published 04/14/2021, 9:48 PM EDT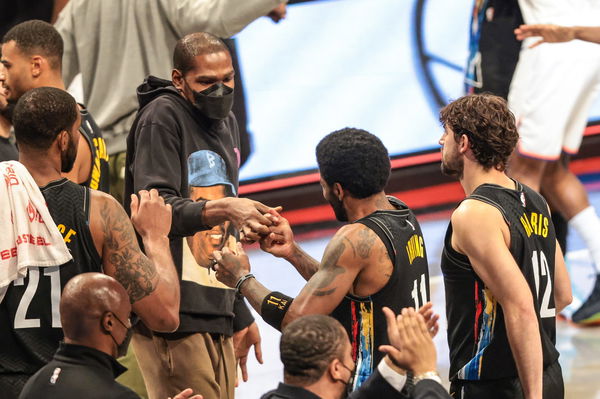 ---
---
Brooklyn Nets are not a regular super team, as the league has seen in the past. They might house out-of-the-world firepower, but they've yet to play a game where each of their hyped pieces is on the playing roster. On top of that, they do not even practice as a unit, and that just makes them a pack of individual all-stars rather than a united front.
ADVERTISEMENT
Article continues below this ad
This way of moving forward turned into an utter disappointment when they stepped against league rivals Sixers without those stars. As a result, the game appeared like any other match-up, and the Nets lost three initial quarters of it. An NBA analyst could not swallow this and gave a shout-out for everyone to listen.
Why were the Brooklyn Nets at complete fault?
ADVERTISEMENT
Article continues below this ad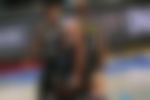 That Joel Embiid touched the 30-point mark halfway through Q3, proved that the Nets had no defense against him. A match that could've been a trailer before these two teams potentially meet in the EC finals, turned into a one-sided watch (Q4 being an exception). 
Taking a dig at this, Stephen A. Smith shot a video and shared it to express his disapproval. The 53-YO exclaimed, "This is that BS that I'm talking about. What we've been looking forward to all day y'all. The Brooklyn Nets vs the Philadelphia 76ers, Ben Simmons gonna be there, Joel Embiid gonna be there. But Kevin Durant, one night after dropping 30, suddenly he ain't playing tonight. LaMarcus Aldridge, Blake Griffin just got to Brooklyn, all of a sudden they ain't gonna be available tonight. We know that James Harden is injured because that brother doesn't miss games."
He specifically called out the five-game-old LaMarcus and the nine-game-old Blake Griffin for sitting out. The popular sportscaster added, "What sense does it make?… I mean damn! How many days all do you need? You Blake, you LaMarcus Aldridge, what have you been doing that you need a vacation day?… You get paid for the two months, no, you get paid for the regular season and the playoffs."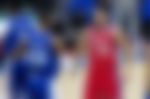 How did the Lakers' LeBron James never face such allegations?
The mind-over-matter mentality of a 36-YO LeBron James has won him credibility over the years. When Anthony Davis injured himself against the Nuggets, it was Bron who stretched his minutes to cover up for the loss and sneak wins.
ADVERTISEMENT
Article continues below this ad
Averaging 33.9 minutes per game, the Akron Hammer is neck-to-neck with Kevin Durant's 34 mpg. 
Even after getting a very small resting window after the NBA Finals 2020, Bron was back and ready as ever to play back-to-back games. If not for his injury and the team dynamics, he would never sit out for no reason.
This has his name on the respectful petals where he deserves to stretch his snooze time a little more. 
ADVERTISEMENT
Article continues below this ad
But does half of the Nets team deserve a similar resting duration? Help us know if you agree with SAS or believe otherwise. We're waiting for your interesting comments.