BTS Star Suga's Stage Name Has Shocking Connection With NBA Basketball That Will Leave Fans Mindblown
Published 04/27/2022, 3:30 PM EDT

Follow Us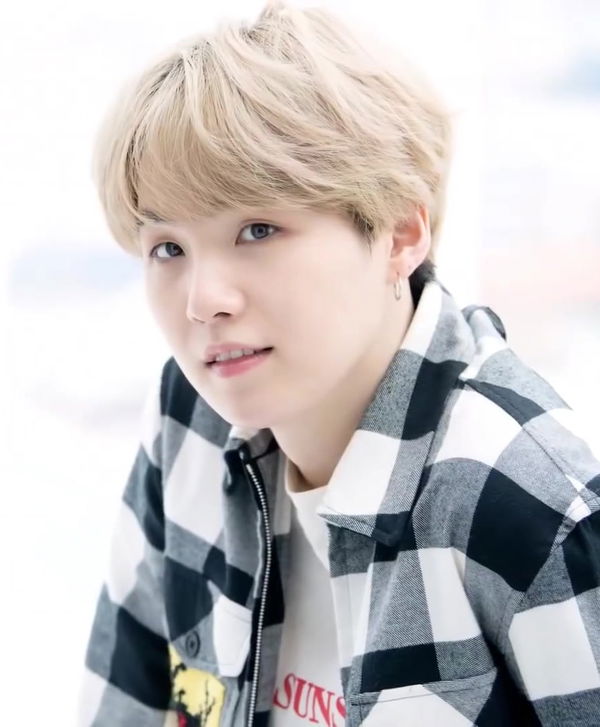 The South Korean boy band BTS doesn't need any introduction. And Suga, who is one of the important members of the band, is a huge basketball fan. 
BTS fans are already in a meltdown after news about the collaboration of Suga and PSY broke out. Suga will be the producer for PSY's new album PSY 9's title track 'That That'.
And NBA fans in the BTS army are blown away after finding out that the reason behind the name 'Suga' is because of basketball.
ADVERTISEMENT
Article continues below this ad
Suga's love for basketball
Suga's love for basketball is no secret to anyone. He was even shown playing basketball in the music video for BTS's hit song "Dynamite". He was repping a "Tune Squad" jersey from Michael Jordan's 'Space Jam' movie in the music video. 
It was revealed recently that the stage name Suga comes from his love for basketball. The name comprises the first two parts of the words 'shooting' and 'guard', which is the position he plays. And his shot-making ability was clear in the music video "Dynamite". He has also previously said that his favorite basketball player was Allen Iverson, who was also a guard. 
Suga can be often seen sporting NBA jerseys in performances, music videos, and in day-to-day life. And whenever Suga visits the US, he will definitely be in attendance at an NBA game. In his recent visit, Suga was spotted at a Los Angeles Clippers game. He was previously in attendance to watch the Los Angeles Lakers play.
Who is Suga rooting for?
While there were suggestions that Suga's favorite team would be the Lakers or the Clippers, it has been revealed now that is not the case. Even though he has been spotted attending Lakers and Clippers games, he is not really a fan of either.
WATCH THIS STORY – Products You Cant Miss For Your Kitchen: Egg Maker, Digital Air Fryer, Kitchen Grill and More
In a recent interview with Vogue Korea, Suga finally revealed who he is currently supporting. Suga said that he prefers "underdogs", specifically the Portland Trail Blazers and their star player, Damian Lillard. "It's the NBA season. This is what I live for these days," he told Vogue.
ADVERTISEMENT
Article continues below this ad
While an average fan can't say that their favorite team is a fan of theirs too, Suga isn't an average fan. The Portland Trail Blazers tweeted that they are a fan of Suga in response to Suga's interview.
ADVERTISEMENT
Article continues below this ad
Also, Suga's favorite basketball player, Damian Lillard has given him a shout-out saying that it means a lot to him, especially since the musician is so far away. In a video message, Damian said that he appreciated Suga being his fan and looked forward to meeting him.
Edited By: Ajinkya Aswale