Bucks' Giannis Antetokounmpo Opens Up About What Helped Him Through His Anxiety During 2021 NBA Playoffs
Published 09/27/2021, 9:29 AM EDT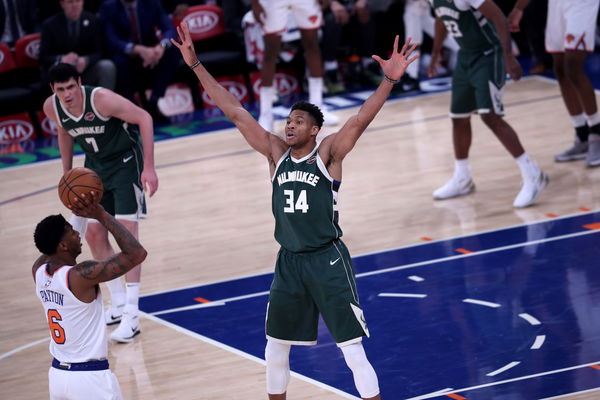 ---
---
The Milwaukee Bucks haven't been very active this offseason. Yes, they have made a couple of vital additions and changes to their roster, other than that the Bucks haven't made headlines since they won the NBA championship. Of course, Giannis Antetokounmpo and his leadership are one thing people can't still stop talking about. And while we think all Giannis had to do was give his best in the playoffs, he had much more on his plate. Now the 26-year-old has finally opened up on the obstacles he had to face on his way to his first championship.
ADVERTISEMENT
Article continues below this ad
Giannis Antetokounmpo on tackling his anxiety
Winning the NBA championship requires months and years of hard work, and when you're the face of the franchise who is expected to make it happen, the pressure can be unreal. Giannis Antetokounmpo is one such player who wasn't immune to the immense pressure as well.
ADVERTISEMENT
Article continues below this ad
Believe it or not, the Greek Freak had to face some of his inner demons during his postseason run. There is no doubt that Giannis' dominance against the Phoenix Suns in the NBA Finals was beyond remarkable. It took him a while and a bit of help to cope up with the anxiety.
As per Antetokounmpo, "I was talking with a sports psychiatrist every day, he helped me be myself. The free throws were a mental issue and I want to continue like this in the next season. And I want to see if we can repeat this as a team. I want to see if we can do it again, myself, my teammates, the owners, everyone."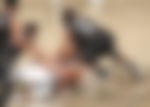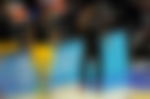 Can the Milwaukee Bucks run it back?
Any roster that helps a franchise win their second NBA title after 50 years has to be great. Unfortunately, the Bucks are still looked down upon by many for winning at a time that most elite teams were struggling with injury issues. This only means that winning another one is all the more necessary to prove their potential and the fact that their victory last season wasn't a fluke.
ADVERTISEMENT
Article continues below this ad
There should be no room for questioning a team that defeated the rest to lift the Larry O'Brien trophy. While some doubt their chances of winning another championship because of a much quieter offseason, this could be the calm before the storm. And knowing Giannis, it's likely that.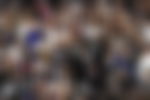 Watch This Story
If a superstar like him can manage his emotions so well, get the required help needed, while also winning for his team, there is nothing he can't achieve. How far do you think the Milwaukee Bucks can take themselves in 2021-22?
ADVERTISEMENT
Article continues below this ad
WATCH THIS STORY: Kobe Bryant, LeBron James & Other NBA Stars Who Knew Giannis Antetokounmpo's Potential Way Before he Won the NBA Championship