Bucks' GM Lauds Giannis Antetokounmpo For Being Loyal to the Franchise
Published 01/15/2021, 2:30 PM EST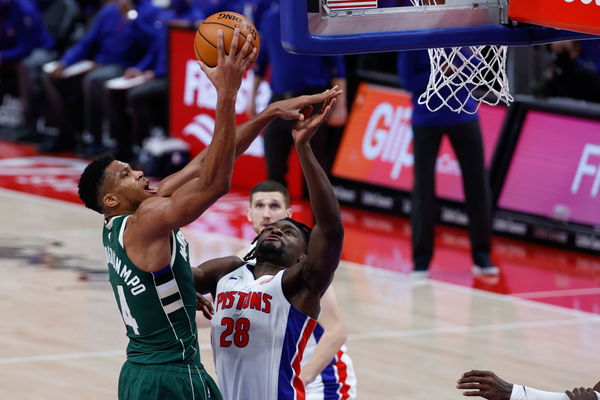 ---
---
It has almost been a month since Giannis Antetokounmpo, the Milwaukee Bucks superstar, signed his five-year $228.2 million extension with the franchise. This is the franchise that drafted him as the 15th overall pick in the 2013 NBA Draft, and it looks like he wants to win his title with the team that showed faith in him back then.
ADVERTISEMENT
Article continues below this ad
The hype around Giannis' contract
After so many years of playing for Milwaukee, he has become the sole superstar that they rely on to take them forward. If it wasn't for him, it's possible the team would have never made it to the playoffs. However, Giannis' presence is vital in making them title contenders and now they have a shot at winning a title.
ADVERTISEMENT
Article continues below this ad
There were plenty of reasons for his contract signing to be a hype. First of, before last season, Giannis had mentioned not staying in the team if they didn't win a title and following their exit from the Bubble, Giannis had unfollowed all his teammates on Instagram. If this doesn't show red flags, then what does?
Then came the plethora of rumors about the potential suitors Giannis was looking at. The franchise that showed the most interest in him was Miami Heat, who were giving contracts to players while making sure there is plenty for Giannis when he leaves the Bucks. However, unlike the other franchises in the league, Giannis' contract with the Bucks was a relief to their GM.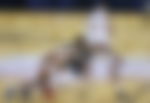 The pressure of having to wait
In an interview with Bucks' GM Jon Horst, he was asked how much pressure he felt when there was no word on Giannis wanting to stay. He stated, "Yes, a ton of pressure. There's always pressure in any of jobs but it's one of things I have been able to do well. And you do it because you have incredible support.
ADVERTISEMENT
Article continues below this ad
"But I would be lying if I said that I've ever felt any pressure like that. It's a massive thing for the franchise and I don't say this lightly, I say this humbly, for our league. For Giannis to commit to the Milwaukee Bucks, it's proof that you can do it in a smaller market. You can do it by doing things the right way," he explained.
Praising Giannis, he also said, "It's proof of the quality and the character of the players in our league. At the end of the day, Giannis had to make a decision. We could do everything that we could possibly do to put us in a position to have success and to have him. But he had to make this decision and his family. I think it really speaks to the character of who he is and it's a positive for the entire league."
ADVERTISEMENT
Article continues below this ad
The Bucks have had a terrific start to the season this year. They are 8-4 in the league, and fans can only hope the chase proves to be worth it. Do you think the Bucks have a shot at a title this year?
Trending Stories