Bucks' GM Reveals How Giannis Antetokounmpo Changed After Signing Extension with the Franchise
Published 01/17/2021, 12:30 PM EST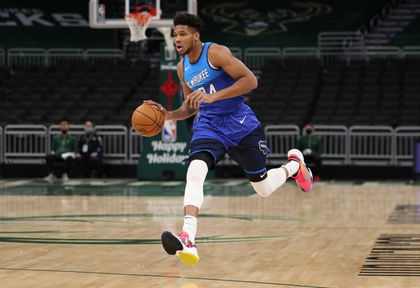 ---
---
The 2013 NBA Draft changed the Milwaukee Bucks' franchise forever. Once Giannis Antetokounmpo blossomed into the NBA superstar that he is now, the Bucks are relevant once again. Unfortunately, they still haven't been able to achieve what they set out under his leadership. This is why there were rumors about him wanting to join a team that would bring him an NBA championship.
ADVERTISEMENT
Article continues below this ad
The contract with the Bucks
The offseason was a very pressurizing situation for the Bucks. Right after they were eliminated from the playoffs last season, Giannis ended up unfollowing all his teammates from Instagram. Suspicion arose that he had enough and wanted out. Throughout, fans were waiting for Giannis to give a green light for a contract extension.
ADVERTISEMENT
Article continues below this ad
Instead, rumors about potential suitors for him made rounds. The Miami Heat were at the top of that list, and they actually waited on giving contracts to their own players to ensure cap space for the Greek Freak. But Giannis ended up showing his loyalty to the Bucks. He signed a five-year deal worth $228.2 million, giving them a huge relief.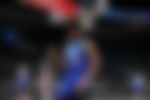 Has Giannis changed after the signing?
In an interview with Bucks GM Jon Horst, he was asked if, like many stars, Giannis changed after getting the contract extension. Horst stated, "Everyone changes. It's just what's implied there when people ask that question. Have they changed for the worst? Do they have more ego or they separate themselves?
ADVERTISEMENT
Article continues below this ad
"I would say absolutely not. Has Giannis changed for the better? I would say absolutely. The ways that he has grown on the court. Off the court, as a teammate, as a father now, as a brother. As a partner and a friend with me. His maturity and growth from someone who I met on his first day in the US after we drafted him, to where he is now today, is amazing," He explained.
He gave reasons for the way Giannis is. He said, "It's a credit to his focus, tho his ethos. The culture and character of where he's grown from and who he is." He also gave credit to the teammates that helped out Giannis to get to where he is. "He's absolutely changed, but in my opinion, in all the right ways," Horst concluded.
Now that he is here to stay, will the superstar get the title he wants with the franchise he loves so dearly? They are leading in the East, but they need to make sure they go deeper in the playoffs.
ADVERTISEMENT
Article continues below this ad