Bucks Legend Oscar Robertson Reveals Anthony Davis Is the Only Player Who Has a Chance to Stop Giannis Antetokounmpo
Published 07/22/2021, 12:30 AM EDT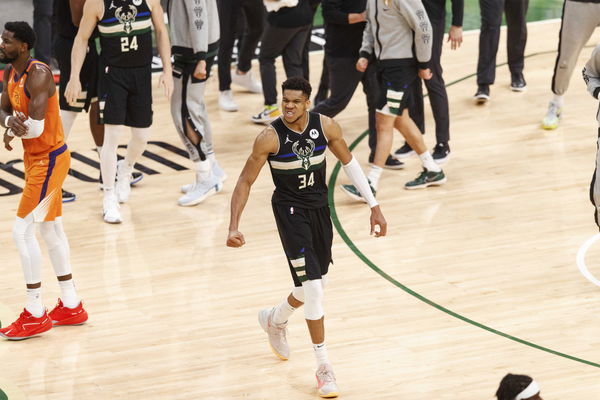 ---
---
The basketball fans of Milwaukee got some peaceful sleep on Tuesday night after their franchise lifted the Larry O'Brien trophy after 50 years. And the man to thank is Giannis Antetokounmpo. Unfortunately, a player's greatness is often measured by the championships he has or his performance in the postseason. But now, the Greek Freak does not have to worry about this anymore. And what's better than a Milwaukee Bucks legend showering praises at you after this success?
ADVERTISEMENT
Article continues below this ad
Oscar Robertson believes only Anthony Davis can guard Giannis
Oscar Robertson was part of the Milwaukee Bucks' franchise history in attaining their first and only championship back in 1971. For several years, the Bucks were falling short of adding another one. But with Giannis in the roster, those dreams never felt unrealistic. And now that the Greek Freak has done it, Robertson can't help but pitch in his views.
ADVERTISEMENT
Article continues below this ad
First, Robertson mocked the Suns for not having the structure or the size to keep Giannis from doing what he does best. He then stated, "I am very happy it didn't go away from Giannis. When they got down two or three points, they kept going to him…man, he delivered."
"He made some 12 or 13 shots that I haven't seen him make before in a long time. If he can do that, I don't know who can stop him. The only person I think has the size to have a decent chance at guarding Giannis is AD from the Lakers. No one else!"
WATCH THIS STORY: Stephen Curry Writing on Shoes, Rajon Rondo's Showering Obsession & Other Bizarre NBA Pre-Game Rituals
Already a Milwaukee Bucks legend
Almost everyone is wary of Giannis' movie-like rise to stardom. And like every young basketball player, he also wanted his jersey to be on the retired banners like legends. Although his retirement is far away, he has already established himself as the franchise's legend who recreated history.
Before Game 6 of the Finals, a throwback clip of Giannis in awe of Oscar Robertson and Kareem Abdul-Jabbar's jersey went viral. It was from 2013 when he had just made his move to America with his family. In it, he is seen telling his family about these greats and how he aspires to play and end his career on the same level as them.
ADVERTISEMENT
Article continues below this ad
Well, it is safe to say Giannis is on the right track. Even without this title, Giannis Antetokounmpo is a force to be reckoned with and there is no way his jersey wouldn't be hanging next to Oscar's and Kareem's.
ADVERTISEMENT
Article continues below this ad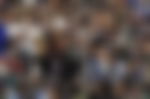 Trending Stories