Bucks vs Suns: Giannis Antetokounmpo Joins LeBron James and Michael Jordan in an Epic NBA Finals Record
Published 07/12/2021, 1:00 AM EDT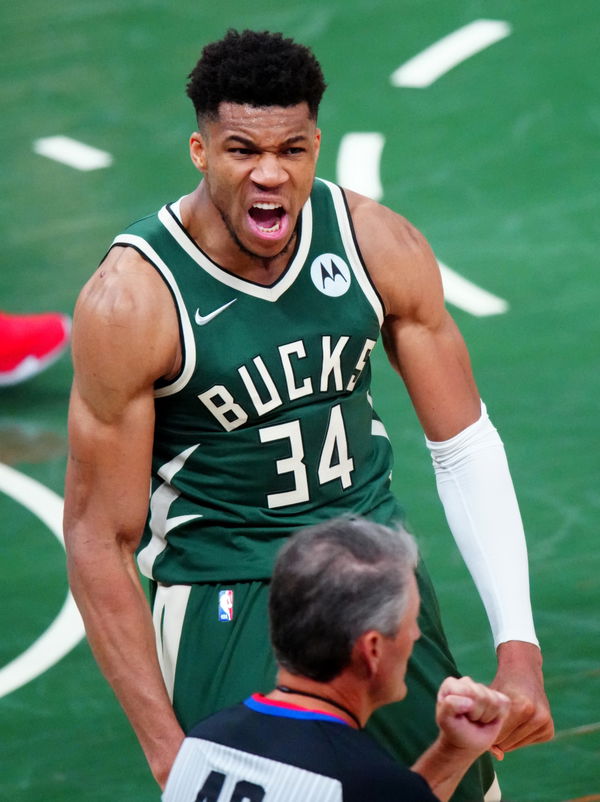 ---
---
The Fiserv Forum lit up as the Milwaukee Bucks won Game 3 against Phoenix Suns. After seeing themselves down in the 1st quarter, Milwaukee went on a tear and won 120-100. Unsurprisingly, it was yet another masterclass performance by Giannis Antetokounmpo as Milwaukee went one step closer to a series comeback.
ADVERTISEMENT
Article continues below this ad
Milwaukee won the game because of a stellar team effort tonight. Jrue and Khris were healthy contributors as they ended with 21 and 18 points, respectively. However, it was Giannis Antetokounmpo's big night that stole the show yet again. Giannis put up 40 points and 13 rebounds in the win.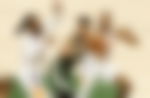 With the series now 2-1, and Milwaukee looking strong at home, it is going to be another memorable NBA finals.
ADVERTISEMENT
Article continues below this ad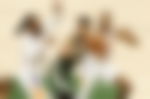 Giannis Antetokounmpo joins elite company
A huge 41 point performance saw the 'Greek Freak' propel the Bucks to a game 3 win. This was his back-to-back 40 point game, as he replicated his performance in game 2. Likewise, Giannis is now one of only 6 men to have back-to-back 40 point games in NBA finals.
He joins the company of Michael Jordan, Shaquille O'Neal, LeBron James, Rick Barry, and Jerry West(2). From coming off an injury to put up back-to-back 40 point performance is unreal.
Moreover, doing it on the biggest stage in the NBA finals is a feat in itself. From the five, 3 of these players went on to win the title.
It was Rick Barry and Jerry West who lost the finals, despite averaging over 32 points a game in those series. Notably, Jerry West remains the only player to win finals MVP while being on the losing team in 1969.
Back-to-back 40-point games in the #NBAFinals:

LeBron James
Jerry West
Rick Barry
Michael Jordan
Shaquille O'Neal

….and now:
Giannis Antetokoumpo

— Giannis Wobtetokounmpo (@WorldWideWob) July 12, 2021
Giannis Antetokounmpo averaged 40 points against the Suns in the regular season and continues to dominate them in the NBA Finals. He is leading the Finals in points as he is averaging 34 points. However, tonight, he finally got help from his teammates, and Milwaukee dominated the Phoenix Suns.
Furthermore, Giannis Antetokounmpo has gone to the free-throw line over 15 times in each of the two NBA finals games. Phoenix has no answer for the explosiveness and aggressive offense of the 'Greek Freak' which hurt them today. Now, Giannis is looking comfortable on his knee and while he is on the floor, Phoenix will continue to have a weak spot.
Can Milwaukee level the series?
This was Milwaukee's first win against Phoenix in the entire NBA season. They lost both their regular-season matchups and the opening 2 games of the finals. Even though Giannis Antetokounmpo is the big reason for their win, it was a team effort tonight.
Jrue Holiday had a great game with 21 points while dishing out 9 assists. In addition, he was efficient as he shot 57% from the field tonight. Middleton ended with 18 points while shooting 42% from the field. No surprise with Giannis as he dominated the game in points and rebounds. Likewise, the 'Greek Freak' is the playoff leader in terms of rebounds.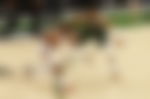 With this team effort, Milwaukee were the superior basketball team for the most part of game 3. Backed by home support, it is crucial for Milwaukee to take game 4 and level the series.
For Phoenix, not a single player broke the 20 point mark tonight as Chris Paul led the team with 19 points. Milwaukee curbed the big threat, Devin Booker, as they held him to a mere 10 points on 21% shooting.
ADVERTISEMENT
Article continues below this ad
With Giannis now getting the necessary support from his teammates, Milwaukee looks unstoppable. The Bucks shot the ball better and most importantly, were better from the free-throw line tonight, making 77%.
With game 4 just two days away, Milwaukee will enter the contest with their confidence at an all-time high in this series. If Milwaukee does manage to take game 4, it will be a huge boost for them going to Phoenix for game 5.
Do you think Milwaukee has what it takes to win game 4?
ADVERTISEMENT
Article continues below this ad
WATCH THIS STORY–  Giannis Antetokounmpo's Historic 42-Point Performance, Devin Booker Raining Three's & Other Milwaukee Bucks vs Phoenix Suns Game 2 NBA Finals Highlights