Bulls All Star Zach LaVine Reveals What He Shares In Common With Michael Jordan and Stephen Curry: "It's Not A Hobby, It's An Addiction"
Published 06/23/2022, 3:00 PM EDT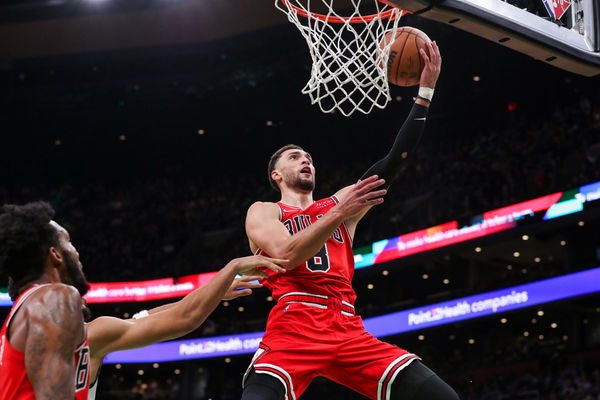 The high-flying Chicago Bulls superstar Zach Lavine recently sat down with GQ Sports on their YouTube channel to talk about the 10 essential things that he can't live without. The NBA star shared some of his all-time favorite items like dominos, poker chips, cars, and much more. But he mentioned one thing that he has in common with many NBA players. Like the Hall of Famer Michael Jordan and 2021-22 NBA champion and finals MVP Stephen Curry, Lavine loves golf.
Stephen Curry and Michael Jordan love the game of golf. And for Curry, his obsession with golf runs deep. He not only plays in his free time but competes also competes against others. He recently competed alongside Phil Mickelson, Charles Barkley, and Peyton Manning in Capital One's "The Match: Champions for Change."
ADVERTISEMENT
Article continues below this ad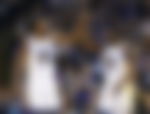 On the other hand, Michael Jordan got into golf because of a competitive standpoint. And to him, it is the hardest game to play. Everybody knows about Jordan's fierce competitiveness and can be seen playing golf in celebrity charity tournaments.
Zach LaVine and his love for golf
During the interview, LaVine revealed that golf clubs are definitely essential to him. He said, "I am a basketball player, I obviously love basketball but I think I am addicted to golf… It's fun man, it's challenging. And I think that's why I really like it. You know, I wanna get good at it. I have got good in a couple of years… But I wanna get to, you know, that elite status…" 
ADVERTISEMENT
Article continues below this ad
The Bulls superstar also admitted that athleticism doesn't guarantee success on the golf course. And it requires learning proper techniques.
LaVine also mentioned a few of his favorite golf courses like Riviera, Pelican Hill, and Silver Leaf. Zach LaVine had a great basketball season this year in which he averaged 24.4 points and took his team to the playoffs. But there is still uncertainty about his future in Chicago.
ADVERTISEMENT
Article continues below this ad
Watch this story– Lakers Legend Kobe Bryant Once Admitted 19 Year Old Andrew Wiggins Reminded Him Of His Own Glory Days: Looking Like A Reflection Of Myself
Do you think Zach LaVine will leave the Bulls this year? Let us know in the comments.