Bulls Legend Gives Intriguing Insight Into Michael Jordan's Post Retirement Personality
Published 08/10/2021, 10:29 AM EDT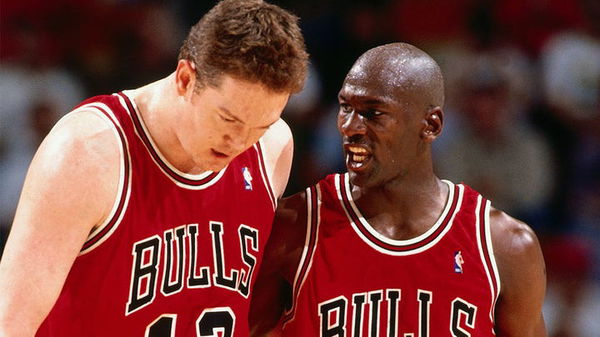 The Last Dance documentary on Netflix has been one of the most controversial ones out there. The show details the journey of Michael Jordan and the Chicago Bulls during their historic NBA treble. It depicts the dominance of the side, and how they built an unmatched legacy. However, the documentary had its fair share of criticisms. Among others was the exclusion of former Bulls legend Luc Longley.
Luc Longley disappointed over exclusion from Last Dance
ADVERTISEMENT
Article continues below this ad
The Bulls secured the NBA Championship consecutively from 1996 to 98. In this span of time, Longley was the starting center for the men in red. The Australian was a devastating force on court, and his defensive capabilities only made the Bulls stronger. Yet, the star was self-admittedly surprised and upset at his ouster from the 10-episode series. With the show featuring fellow legends like Scottie Pippen, Phil Jackson and Dennis Rodman, Longley's omission was baffling.
WATCH THIS STORY: Kevin Durant Leading the Way, Zach LaVine Dropping Some Incredible Dunks, Other Team USA vs Australia Semifinals Highlights
Speaking on ABC's Australian Story, Longley said "Sitting there on the couch and watching episode after episode where I wasn't in it; yeah I was bummed about that. Why was I not in the doco? I don't really know, to be honest." After the show was released in its entirety, Jordan himself expressed his regret over his teammate being excluded from the series.
Michael Jordan-Luc Longley relationship better after retirement, feels the former player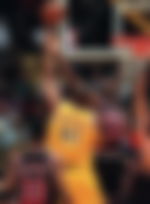 Though it is not evident, the lesser known fact is that Michael Jordan did not have the best of equations with Longley. The 52-year-old international great opined that there was a mismatch of energies between the duo during their playing days. He claimed that despite their differences; the players put the team first. And after their playing careers, the relation seems at ease.
ADVERTISEMENT
Article continues below this ad
"Interestingly, MJ [Michael Jordan] and I, our exchanges now are really friendly and warm," admitted the Australian. Both concerned individuals have developed a friendly equation; one that is civil and amicable. "Now that we're not playing together, there is room for that," added Longley.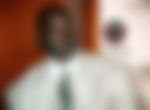 The legendary Michael Jordan conceded that Longley's omission was the one thing he would take back. The series was great for highlighting the greatness of the Chicago Bulls under Jordan. They sent shivers down the spines of every other team and were as good as an all-star setup. What did you make of The Last Dance?
ADVERTISEMENT
Article continues below this ad