Bulls Legend Scottie Pippen Reportedly Wanted to Team up with LeBron James With the Cleveland Cavaliers
Published 03/16/2021, 2:00 PM EDT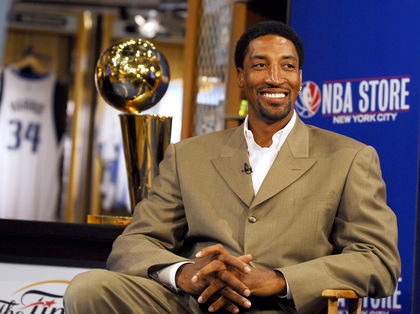 ---
---
LeBron James was one of the most terrifying young stars the NBA once had. While he is just as terrifying as a 36-year-old now, he was tearing the league up even when he was 23. LeBron won his first MVP in 2008 and had made a run to the NBA Finals with a very thin Cleveland Cavaliers squad. While he got swept in the Finals by the Spurs, it was a remarkable feat.
ADVERTISEMENT
Article continues below this ad
However, that 2007 Cavaliers squad could have got some veteran front-court depth. That depth would have come from a 42-year-old Scottie Pippen, who was trying to return to the league. Pippen had worked himself back into playing shape and had interest from a number of teams. However, the most interested was the Cleveland Cavaliers.
ADVERTISEMENT
Article continues below this ad
While it ultimately didn't work out, the narratives it would have created are mind-boggling. But outside the narrative of Michael Jordan's running-mate becoming a mentor to the young player chasing his legacy, this wouldn't have had much impact on the court. While Pip would be a fantastic veteran presence, he just wouldn't have had enough in the tank to provide anything outside that to that Cavs team.
LeBron James: Would Scottie Pippen make a difference in his career?
ADVERTISEMENT
Article continues below this ad
The one thing a young LeBron James needed was a leader. He was just a few years pro but expected to lead the Cavs to championships. LBJ did not have any solid co-star outside Zydrunas Ilgauskas. However, Pippen wouldn't have been expected to be the man to relieve pressure off LeBron on the floor.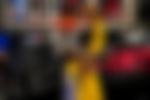 Pippen was far too beyond his Bulls self, even when he ended his playing career in 2005. It is unlikely he would have been able to provide anything significant to the team. But would his leadership and wisdom be enough to help LBJ build a stronger mindset early?
ADVERTISEMENT
Article continues below this ad
Pippen and LeBron play in similar styles as well. Maybe we would have seen the defensive talent in LeBron shine sooner than it actually did if he had Pippen with him. There are many nice stories and comparisons that could have been made, but that is for the alternate dimension in which this actually happened.