'Call Him a Friend' : PGA Tour Winner Rickie Fowler Reveals Experince Playing Golf Alongside Michael Jordan
Published 04/28/2021, 5:30 AM EDT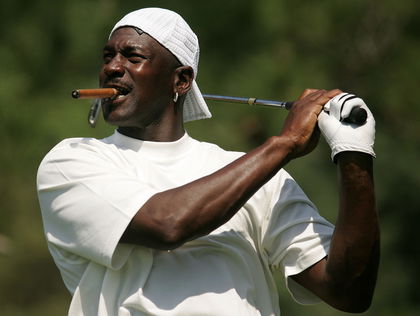 ---
---
Most NBA athletes play close to 90 games a year (adding the scrimmages and the playoffs). This can prove to be too much of one sport, and hence they resort to different activities when free. For Klay Thompson, it is boating. For Luka Doncic, it's football, but for Michael Jordan, it has always been golf. And he is so good at it that even the pros speak highly of his talent.
ADVERTISEMENT
Article continues below this ad
In MJ's The Last Dance, the world saw how his obsession for golfing and inclination towards gambling pushed him into deep waters. But there was nothing that could deter Air Jordan from following his passion and later sharing the greenfield with golfing legends. One such notable golfer who shared the space with MJ is Rickie Fowler.
Rickie Fowler turned out to be a die-hard Michael Jordan fan
ADVERTISEMENT
Article continues below this ad
In a recent interview, the five-time PGA Tour winner, Rickie Fowler, revealed how he felt when he first played alongside the NBA legend. He said, "For people when it's their first time playing him… it's Michael Jordan. I'm lucky enough to call him a friend. We played a decent amount, probably try and play with him here a couple of times in the next week and a half before I go out there for the tournament."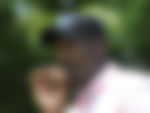 Rickie did not just stop there as he even praised MJ's skills because they helped Rickie himself get better. The 32-YO added, "I think it's very beneficial for me. One, you're playing against MJ, one of the most clutch guys there is. He's good, especially when you get him around the greens and putting, he'll putt anyone straight up."
Rickie was just a 9-YO kid when MJ had quit the Bulls as a six-time NBA Champion. He then became a notable name in amateur golf as a teenager but failed to achieve the success everyone thought he would. 
Read also – What Makes Michael Jordan Golf Course the Most Challenging and Never-Seen-Before Attraction
Big Rick made an interesting statement on MJ's golf course
Jordan is the first-ever billionaire athlete in the world. He even owns a golf course named The Grove XXIII in Hobe Sound, Florida. Interestingly, the new course is popular for being one of the toughest for golfing professionals.
ADVERTISEMENT
Article continues below this ad
Michael Jordan has reportedly got it designed in a clever manner to support his personal playing style. In fact, the pros community has tagged the course as "Slaughterhouse XXII" for supporting the short hitters and punishing the long hitters. 
The lavish club which opened in 2019 has 100 exclusive members, and Rick is one of them. In a March interview where he talked about playing against MJ, Rick said, "He can basically hit driver on all the par 4, par 5s. And if I want to hit driver, I have to kind of put it into a bit of a tighter spot. I can obviously play back if I want, but that becomes a little bit of a disadvantage, especially if it's a hole where he's getting a stroke on."
ADVERTISEMENT
Article continues below this ad
Do you like the MJ that plays golf more than the Jordan that played baseball?