Called "Not Black Enough", Michael Jordan Once Lashed Out at Detractors: "I Could Hold a Press Conference on Everything That I Do for the Black Community"
Published 08/06/2022, 1:30 PM EDT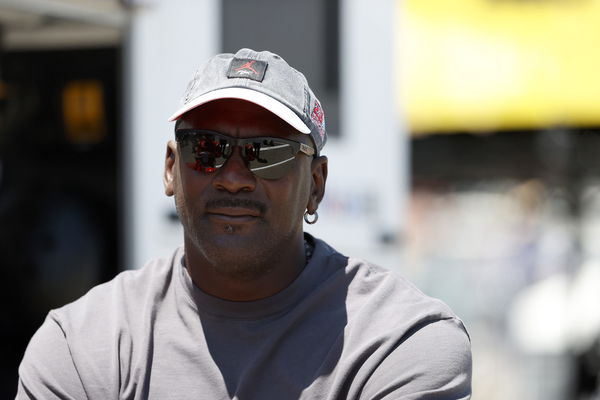 NBA's all-time great Michael Jordan once gave an interview to 'Playboy' magazine in 1992 which is said to be one of the most honest interviews. During the interview, Jordan talked about a variety of issues around the league. The interviewer once asked about black writers suggesting that MJ was "not black enough". He said that he realizes he's black, but said that he likes to be viewed as a person.
He also added that Martin Luther King fought for everybody to be treated equally and be viewed as a person. Jordan said, "In some ways I can't understand it, because here we are striving for equality and yet people are going to say I'm not black enough?"
ADVERTISEMENT
Article continues below this ad
He also said that he is trying to be a role model for kids from every race. MJ said that is what he feels is good about his personality. Jordan added, "I get criticized about not giving back to the community—well, that's not true. I do. I just don't go out and try to seek publicity from it. I could hold a press conference on everything that I do for the black community."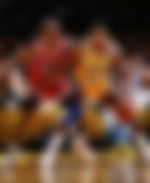 The Bulls legend is one of the richest athletes on the planet and is also the first ever athlete to be a billionaire.
Michael Jordan and his charities
Michael Jordan has won 6 NBA titles with the Chicago Bulls along with 6 Finals MVP awards. He has also won the NBA MVP award 5 times, among other individual accolades. However, MJ's success is not limited to the basketball court. He has some of the best endorsement deals ever, and is a successful entrepreneur.
ADVERTISEMENT
Article continues below this ad
And he uses his well-earned fortune to good use. He is one of the most charitable athletes in the world and gives back to the community. In June 2020, Michael Jordan made a commitment of $100 million to the black community through the Jordan brand. Then, in March 2021, he offered social organizations funds from a $1 million community grant program. This was to help meet objectives in combating issues that plague Black communities.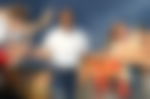 The brand also donated funds to the black community following a series of police killings in 2020. Then, during the challenging times of the pandemic, MJ donated $2 million from his earnings from the documentary 'The Last Dance' to the 'Feeding America' organization. He joined hands with Novant Health in his hometown, Wilmington, North Carolina, to open medical clinics. MJ donated $10 million to provide affordable healthcare to uninsured people.
ADVERTISEMENT
Article continues below this ad
WATCH THIS STORY – 'What the F**K Happened?' – Serena Williams' Husband Alexis Ohanian in Awe After Watching Kendrick Lamar's Jaw-Dropping Concert
In 2016, the Bulls legend donated $5 million to the Smithsonian National Museum of African American History and Culture to open a sports gallery. The museum has renamed the sports gallery as The Michael Jordan Hall: Game Changers to commemorate Jordan for his efforts.