'Can Do It All' – Lakers' Anthony Davis Says Kevin Durant is the Toughest Player to Guard
Published 05/05/2021, 5:30 AM EDT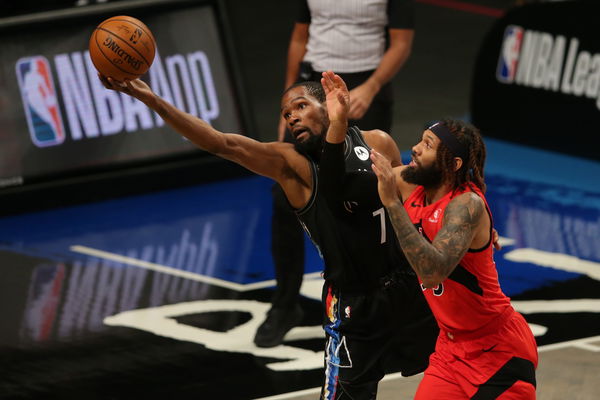 ---
---
Kevin Durant is one of the best players in the NBA today. Despite being in the league for so long, Durant continues to play at the highest level. This season, he proved several doubters wrong after coming back from an Achilles tear suffered in the 2019 NBA Finals. Even though he has had a few injury concerns this season, Durant has never looked out of his depth when he has played.
ADVERTISEMENT
Article continues below this ad
AD picks KD as the toughest player to guard
Reigning NBA champion and Lakers star Anthony Davis did an AMA on Reddit. One user asked Davis which player was the toughest to guard in the NBA. Unsurprisingly, AD picked Kevin Durant. He acknowledged their games from the past, and how both have gotten one over the other. But at nearly 7 feet tall and with the incredible skills that he has, Durant is just a tough defensive assignment for anyone, even Davis.
ADVERTISEMENT
Article continues below this ad
AD said, "KD. 6'11, can do it all from anywhere on the floor. I've won some battles, he's won some battles, but having to guard him is just tough."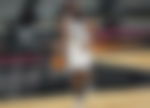 Davis has echoed the sentiments of several great NBA defensive players. Durant is one of the most challenging players to cover during a game. His height advantage of being nearly 7 feet tall makes him a tricky assignment. However, it is his skill that makes him truly elite. Durant can shoot and score the ball from anywhere on the court. Whether he drives to the basket or shoots from behind the arc, KD is almost a guaranteed bucket.
Kevin Durant is defying expectations
ADVERTISEMENT
Article continues below this ad
Durant is coming off one of the most severe injuries an athlete can suffer. During the 2019 NBA Finals, Durant tore his Achilles and was out for a year and a half. When Durant returned at the beginning of the season, he looked like his old self. The injury didn't do much to hamper his game. However, he did suffer a strain that ruled him out for a good chunk of the season. But again, Durant returned from that without it affecting his game.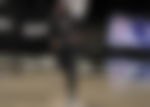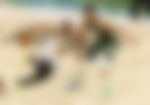 ADVERTISEMENT
Article continues below this ad
Will Kevin Durant lead the Brooklyn Nets to the NBA championship this season? The Nets are one of the favorites this year, thanks to the trio of KD, Kyrie Irving, and James Harden. However, the trio has very rarely played together, and their chemistry may be a concern. The hope is that the chemistry they have built individually with each other will carry them to the title.