'Can F*** Every Team's Offense': Warriors Head Coach Applauds Draymond Green For His Incredible Bounce-Back Season
Published 05/30/2021, 7:30 AM EDT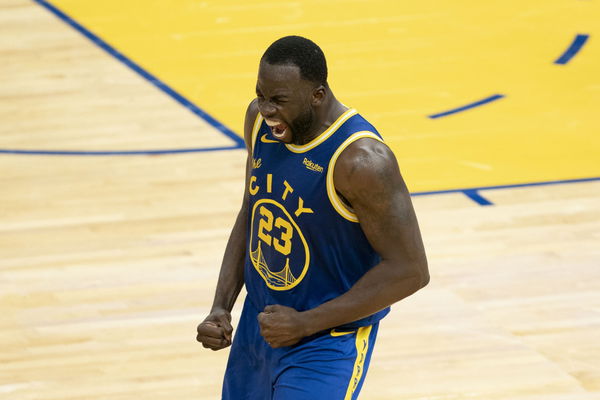 ---
---
The Golden State Warriors might have missed another year of the playoffs, but their bounce-back this season was applaudable. A team that was highly criticized for not holding any relevance in the absence of Klay Thompson reached as far as the play-in tournament.
ADVERTISEMENT
Article continues below this ad
Although the Lakers turned out to be the better team and eliminated them, they certainly cleared the air about what they are capable of. In fact, one player that outshined most of the defensive end was Draymond Green.
Steve Kerr proud of Draymond Green
ADVERTISEMENT
Article continues below this ad
Maybe not offensively, but on the defensive end, Green proved that he is still elite. After a campaign filled with only disasters like Klay Thompson getting injured and then Stephen Curry also out, Green was the one holding the fort for the Warriors. However, this season, he has finally shown Dubs fans that he is back to his usual form.
Kerr stated, "I was just really happy for Draymond. Last season was tough for him, too. I used to call him 'The Lone Survivor' with [Klay Thompson] and [Steph Curry] both being out. I mean, the poor guy was out there by himself half the time, and it was really frustrating for him. So I was just really happy for Draymond, and he just had a fantastic year and re-established himself as a great player in this league."
This season, Green was not only the fourth in assists in the league but also one of the finalists in the NBA DPOY. This was the first time since 2017 that he has been a contender for this award.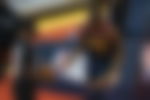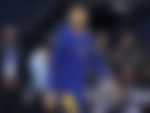 Losing has only lit a bigger fire in the Warriors veteran
Head coach Steve Kerr confidently said that Draymond Green showed he, "can f–k every team's offense up again."
But that doesn't mean that Draymond doesn't know he has areas he needs to work on. For instance, he can work on his jump shots and contribute more points to the scoreboard.
Despite being eliminated, Green hasn't lost hope. "And the exciting thing is, he really wants to win a title," Kerr continued. "He really wants to be back in the limelight as a group, as a team. And he's so motivated this summer. … We're all bummed that he didn't make the playoffs. But we have to look on the bright side, which is that our team's in a really good frame of mind.
ADVERTISEMENT
Article continues below this ad
"We're gonna be — knock on wood — we're gonna be healthy going into camp. And we re-established that connection between Draymond and Steph. Which is really what the team revolves around. Very exciting."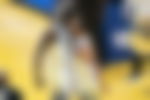 Keeping spirits sky-high will surely work in the Warriors' favor. In fact, it only makes them hungrier to win the championship and bring back the dynasty Dubs fans are craving.
ADVERTISEMENT
Article continues below this ad
WATCH THIS STORY: Kobe Bryant's Most Memorable Playoff Games Against Kevin Garnett, Tim Duncan & Others