Can LeBron James Surpass These Two Hall of Famers in the Upcoming 2021–22 NBA Season?
Published 09/21/2021, 9:37 AM EDT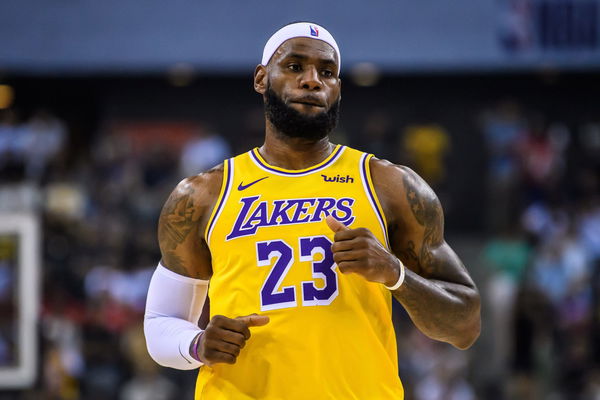 ---
---
LeBron James is entering his 19th season in the sport, and the NBA's all-time statistics list is about to change. Only a few players can play 19 seasons, in a professional sports league, but LeBron James will do so starting October 19.
ADVERTISEMENT
Article continues below this ad
A full season can see his name jump even higher in the list of the top players. During the past 18 years, he has remained both dominant and healthy, and he will continue that trend in year 19. The rest of this season will help to cement his status as one of the best basketball players of all time; even if he hasn't already amassed a Hall of Fame-worthy resume with four championships.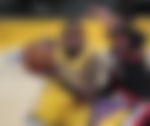 LeBron James set to surpass Hall of Famers in 19th NBA season
ADVERTISEMENT
Article continues below this ad
It is a widely known fact that Bron has some of the best numbers in the game. A genuine contender for the GOAT title, he is on the verge of moving above some greats of the sport as enters his 19th season in NBA.
Assists
Current rank: 8) 9,696
Next up: 7) Oscar Robertson – 9,887
Next up: 6) Magic Johnson – 10,141
Average needed to surpass Robertson:2.33 assists per game
Average needed to surpass Magic (over 64 games): 7.0 assists per game
The first half of the season should see him pass Oscar Robertson easily. This will create two exciting chases later in the year. By the end of the season, LeBron needs just 5.43 assists per game to surpass Magic Johnson and 7.06 assists per game to surpass Chris Paul to reach the top 5 all-time. In terms of assists, both numbers are easily attainable by LeBron and could lead to him moving up three spots.
Points
ADVERTISEMENT
Article continues below this ad
Current rank: 3) 35,367
Next up: Karl Malone – 2) 36,928
Average needed to surpass (over 63 games): 25 points per game
Last season, LeBron scored the fewest points total yet in his career. It's possible that LeBron will end his career as the greatest NBA scorer of all time, but that's not likely to happen in year 19. During the season, he could surpass Karl Malone, as he only needs 25 points per game to achieve this feat.
Watch This Story
There will be a lot of media attention paid to this record throughout the season. And even if LeBron doesn't receive it this year, he surely will in the following year.
ADVERTISEMENT
Article continues below this ad
Are LeBron James' chances of surpassing these two Hall of Famers in the upcoming NBA season 2021–22 reasonable?
ALSO READ: His 1963 Chevy Impala, the 2000 NBA Championship Ring & Other Most Expensive Kobe Bryant Memorabilia Ever Sold