Can Pascal Siakam Rediscover his Mojo? Phoenix Suns vs Toronto Raptors: Lineup, Preview & Predictions
Published 01/06/2021, 5:00 PM EST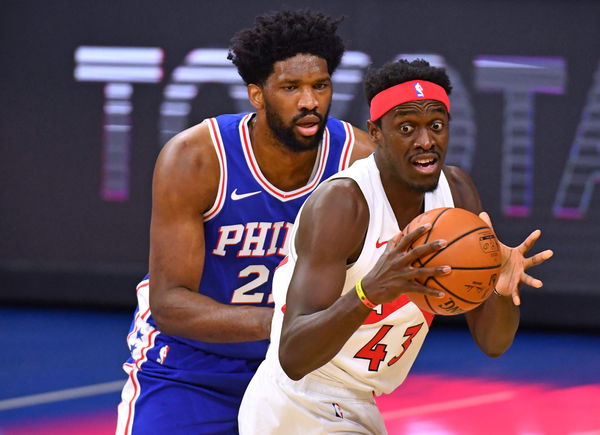 ---
---
A team that lies second in their conference table takes on the team that is 14th in theirs. Fans just a year ago would have thought that the second placed team is the Toronto Raptors of the Eastern Conference and the 14th placed team is the Phoenix Suns in the Western Conference table.
ADVERTISEMENT
Article continues below this ad
Oh, how the fortunes have reversed. But that is exactly what we love about the NBA. A few trades, here and there; just a single offseason and free agency period can determine the future of a franchise. And that's what happened here as well.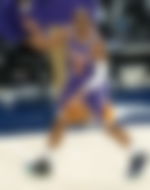 Phoenix Suns – Preview
ADVERTISEMENT
Article continues below this ad
After years of turmoil and lack of playoffs contention, the Suns finally took some action. One of the best free agency periods culminated in them bringing Chris Paul over to their side. Even though he is 35 and a burden on the salary cap, his leadership is invaluable to a team.
Thanks to him and in part Jae Crowder, the team ranks an unimaginable second in the conference with a 5-2 winning record.
Though they oversaw a small blip in the road with their previous game against the LA Clippers, the loss may just may motivate them more to grab a win at home against the struggling Raptors.
Predicted Starting 5 of the Phoenix Suns
Guard – Chris Paul
Guard – Devin Booker
Center – DeAndre Ayton
Forward – Jae Crowder
Forward – Mikal Bridges
Toronto Raptors – Preview
This matchup truly mirrors a tale of contrasting offseasons. First, the Raptors lost experienced big men, Ibaka, and Gasol to the city of Los Angeles. Then, they have to play their 'Home' games away from home all the way in Tampa, Florida because of COVID restrictions.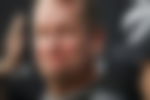 To compound their miseries further, their star player Pascal Siakam is continuing his rotten run from the bubble. He is averaging 17.6 points a game at a poor 40% FG percentage.
Predicted Starting 5 of the Toronto Raptors
Guard – Kyle Lowry
Guard – Fred VanVleet
Center – Aron Baynes
Forward – Pascal Siakam
ADVERTISEMENT
Article continues below this ad
Forward – OG Anunoby
Prediction for Suns vs Raptors
It does not look too promising for the Raptors as the Suns look well-balanced out on the court. Considering their disappointing record, it is difficult to foresee them as the winners.
ADVERTISEMENT
Article continues below this ad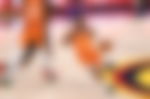 Having said that, one can never discount the heart of a champion. They still possess the winning mentality to turn it around. Whether this will be the match that ignites their desire to win, we will soon find out.