'Can See Him Play': Chelsea FC Star Timo Werner Picks LeBron James Over Michael Jordan
Published 04/08/2021, 1:30 PM EDT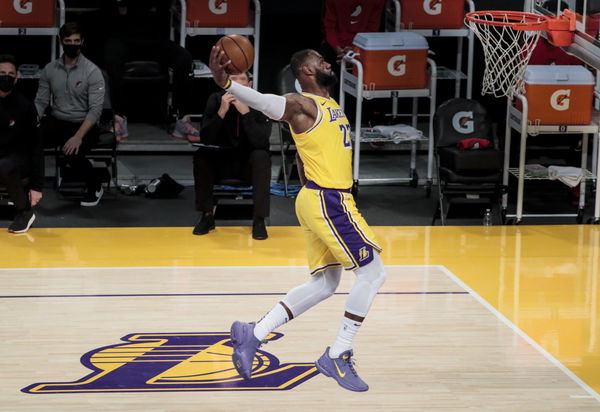 ---
---
LeBron James or Michael Jordan – the debate still rages on. The two players have defined their respective eras, the NBA, and the sport of basketball. From 1983, all the way to the present day, we have had both LeBron James and Michael Jordan play in almost every NBA season. But who is the best between the two? One famous athlete gives his take on the eternal debate.
ADVERTISEMENT
Article continues below this ad
Timo Werner weighs in on Michael Jordan – LeBron James debate
Chelsea FC and German football star Timo Werner addressed the debate recently. In a feature, Werner was asked about whom he would choose between LeBron James and Michael Jordan. Being of a younger generation, Werner noted that he hasn't had the opportunity to see Michael Jordan play, and that's why he leans more toward LeBron James in the argument.
ADVERTISEMENT
Article continues below this ad
"Hard to say. Because I've never seen Jordan playing because I was too young. So I have to say LeBron. But I think when you take now because Jordan is an impressive personality, it's hard to say. But I think for me now, it's LeBron because I can see him play."
It comes as no surprise that Werner would select James. Like many others in his generation, Werner grew up watching the NBA of LeBron James. Michael Jordan had retired long before the current generation of fans could appreciate his greatness. But James was entering the NBA and showcasing his phenomenal athleticism and ability for the sport of basketball. To this day, James continues to play at the highest level, putting up great numbers even in his 18th season.
Jordan's Last Dance changed the debate
ADVERTISEMENT
Article continues below this ad
However, some fans have been able to get a glimpse of Michael Jordan's greatness. Jordan released a documentary encapsulating his career, called 'The Last Dance'. The documentary provided an in-depth look for fans to witness Jordan's career, from his humble beginnings, all the way to him becoming one of the greatest to ever play the sport. Fans were enthralled by the opportunity to witness the career of Michael Jordan.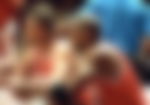 ADVERTISEMENT
Article continues below this ad
Who is the GOAT between Michael Jordan and LeBron James? That question cannot be objectively answered. Fans of Jordan will always believe he's the best ever. And fans of LeBron will always believe the same. However, the debate still sparks life in all NBA fans, young or old, passionate or disinterested.
Trending Stories