"Can You Afford It Sonny Boy?": Millionaire Shaquille O'Neal Spent $1 Million in Front of Mike Tyson Just So He Could Get Back at a Bentley Salesman
Published 08/17/2022, 8:45 PM EDT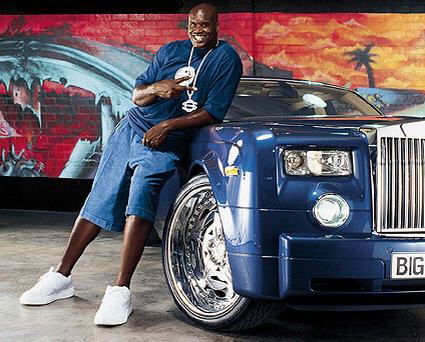 Shaquille O'Neal was a freak of nature during his illustrious career in the NBA. The 7-foot giant dominated the competition, as he became a superstar overnight. The Big Diesel had the ability to command the spotlight. The Los Angeles Lakers legend wasn't going to let anyone be a step ahead. And the rules were the same off the court.
ADVERTISEMENT
Article continues below this ad
The Big Aristotle is one of the main reasons the NBA is the biggest basketball league in the world. His insane athleticism and sheer dominance drew fans right in. Likewise, Shaq played in the league for 19 years. And as a star, he was one of the highest-paid players. Making a whopping $292 million in salaries, luxury was always going to be by his side. However, a car salesman once mistook O'Neal's position due to his choice of clothes.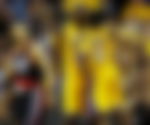 The 15-time All-Star spent $1 million in a matter of minutes. All of this just to show a Bentley salesman he doesn't have a problem owning the luxurious car.
ADVERTISEMENT
Article continues below this ad
Shaquille O'Neal will not be disrespected
As Shaquille O'Neal started playing for the Los Angeles Lakers, he lived the LA life. He would visit luxury car dealerships to add to his car collection. But on one of the days, he came across Mike Tyson. The heavyweight great was there to buy a few Bentleys. Likewise, Shaq's interest peaked. The Big Diesel asked the salesman about the price. However, looking at his tank top and shorts, the seller had his doubts.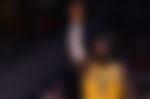 ADVERTISEMENT
Article continues below this ad
O'Neal took it personally. Having one of the greatest athletes watching, the Big Diesel purchased three of the lavish wheels on the spot. He said: "Mike Tyson was in there buying a couple of Bentleys. I had on some shorts and a tank top and flip-flops, and I said to the salesman, 'Sir, how much does this one cost?' He said, 'Can you afford it, sonny boy?' I was so upset that I bought three Bentleys right there on the spot."
After the NBA, Shaq's legendary car collection has grown big time. Shaquille O'Neal didn't stray away from his dream cars, customizing Ferraris and Lamborghinis, the Big Diesel has them all.
ADVERTISEMENT
Article continues below this ad
Watch This Story: Michael Jordans 5 Rumored Affairs After Divorce with Juanita Vanoy  
The story also makes one thing clear, if you underestimate Shaq, he will go out of his way to prove you wrong. Do you think the Big Diesel has the best car collection? Let us know your views in the comments below.