'Can You Imagine Michael Jordan Being That Uncool?': Skip Bayless Calls Out LeBron James for an 'Embarrassing Hotdog Move'
Published 01/29/2021, 2:30 PM EST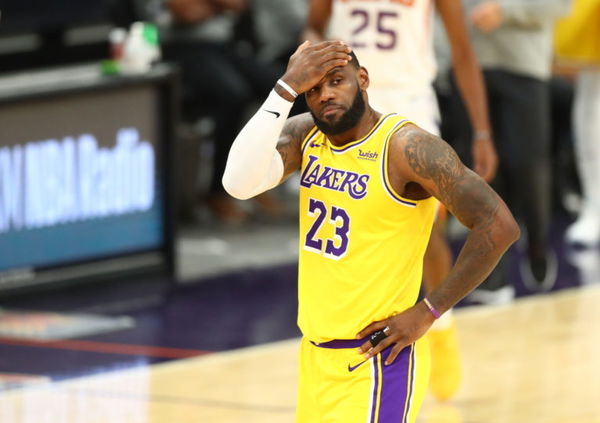 ---
---
LeBron James began the NBA game against the Detroit Pistons with aplomb. Continuing the trend with his 3-point shooting prowess this season, he made all four of his threes to start the proceedings. And what's more impressive is that it was all done inside the first six minutes of the game.
ADVERTISEMENT
Article continues below this ad
However, as one might expect, it failed to impress his biggest hater, Skip Bayless. Only he could find a fault, even when LeBron is in imperious form. Skip was particularly unhappy with his perceived showboating after he made one of his threes.
ADVERTISEMENT
Article continues below this ad
He brought out Bron's GOAT nemesis Michael Jordan in the conversation once again while chastising James and said, "After LeBron made a heat-check 3rd three early at Detroit, and a timeout was called, HE SPRINTED ALL THE WAY TO THE BENCH. Any other player, that's an embarrassing hotdog move. Can you imagine Michael Jordan being that uncool???"
Los Angeles Lakers choke late in the game
To Skip's delight, the 36-year-old did not have a particularly good time after his early burst. Soon after, he air-balled a three-point attempt. His record from the floor was impeccable in the beginning, with 7-7 from the field (100% FG).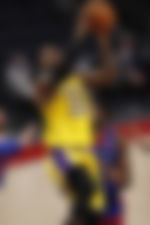 But after that, it was a nightmare for him, and he only bucketed a single attempt out of his next 12. It's not like the others were any better. Playing without their second-in-command Anthony Davis, they went on a horrendous 2-19 run in the fourth quarter. Mind you, the Detroit Pistons had the worst record in the NBA (4-14) heading into this game.
Does LeBron James need rest?
ADVERTISEMENT
Article continues below this ad
Many were expecting him to enter the 'load management' mode after a shortened offseason. However, he's defying the odds by playing every game till now with 33.1 minutes of court action on average. While his desire to regain the MVP trophy may drive this, the Los Angeles Lakers can't risk him having a burnout in the regular season.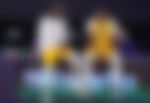 After all, with eyes on the prize, they want him to hit prime form in the postseason. So as soon as Anthony Davis comes back, Frank Vogel should give LeBron a night-off. Also, while he's at it, Vogel should look for a way to sort out the Lakers' fourth-quarter issues. If they are to retain the Larry O'Brien trophy, they can't go cold late in the game.
ADVERTISEMENT
Article continues below this ad