Candace Parker Explained How LeBron James Has More "Impact" Than Michael Jordan and Kobe Bryant
Published 02/16/2022, 7:30 PM EST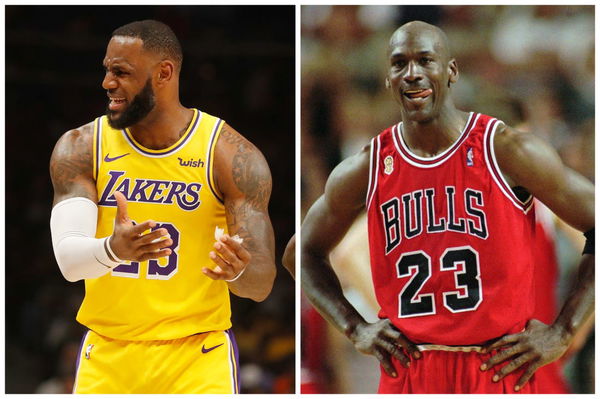 Currently, LeBron James is taking part in his 19th NBA season. One of the most determined stars going around, he is looking to clinch his 5th NBA championship this year. Perhaps his goal is to overhaul long-time rival Michael Jordan's tally of 6 titles. Back in 2020, WNBA legend Candace Parker made a bold claim about James impacting the sport more than the likes of Jordan and the late Kobe Bryant.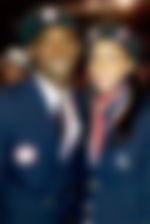 Three gigantic names in the NBA, three outstanding players in their own right. LeBron James, Michael Jordan and Kobe Bryant redefined the sport altogether. A total of 15 championships and 50 All-Star appearances between them, the trio of superstars are always at the head of the GOAT debate.
ADVERTISEMENT
Article continues below this ad
While Jordan retired after the 2003 season, the world lost one of its finest gems in Kobe Bryant back in 2020. However, LeBron is still active, and seems to be in the best touch of his illustrious career at the age of 37.
WATCH THIS STORY: Anthony Davis, Jarrett Allen and Other NBA Stars Snubbed From the All-Star Weekend
Candace Parker rated LeBron James as 'number one' in this aspect
The lesser-known fact is that 6-time WNBA All-Star Candace Parker was very close to Kobe. In fact, she is still good friends with Vanessa Bryant. An experienced campaigner, she knows the league by the tip of her fingers. And in spite of her long-term admiration for the Mamba as well as 'His Airness', she believes there is one particular aspect in which LeBron is clear of everybody.
In an ESPN interview, Parker once said, "He [LeBron] is unbelievable. He's an athlete that, if you talk about just on the court, is he better than Mike? I don't know. Is he better than Kobe? I don't know. He's definitely top-5 in my book. Top-3 in my book."
ADVERTISEMENT
Article continues below this ad
"But in terms of impact as an athlete, like the platform that he's had, social justice and building schools, and changing the way we think of athletes and business. He's number one for sure," she confidently concluded.
ADVERTISEMENT
Article continues below this ad
How fortunate are we, to be living in the era of the likes of LeBron James? Not to forget, the likes of Kobe and MJ, who remain the gold standard for athletes. Who in your opinion is the greatest among these elite sensations? Comment below.