'Can't Force-Feed Him' – Warriors' Steve Kerr Compares James Wiseman's Progression to Kobe Bryant and Kevin Garnett
Published 04/06/2021, 8:30 AM EDT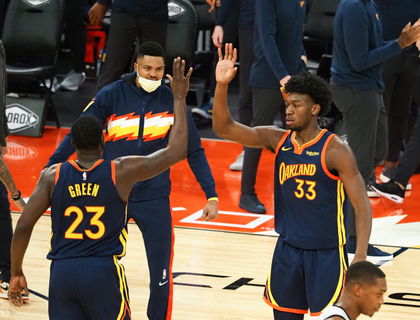 ---
---
James Wiseman continues to develop. The rookie from Memphis has had an inconsistent season with the Warriors so far. Wiseman was immediately slotted into the starting lineup upon arrival, but hasn't seen a major increase in his minutes. However, head coach Steve Kerr is not worried, even bringing up the examples of Kobe Bryant and Kevin Garnett to illustrate why.
ADVERTISEMENT
Article continues below this ad
Steve Kerr compares Wiseman to Kobe and KG
Golden State Warriors head coach Steve Kerr spoke about James Wiseman recently, noting that the Warriors cannot rush his development. It isn't as clear-cut as giving him more minutes to play. Furthermore, he compared Wiseman's progress to that of Kobe Bryant and Kevin Garnett, both of whom never got the full experience of college basketball.
ADVERTISEMENT
Article continues below this ad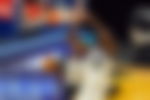 "We can't rush it, we can't force-feed him. It's just going to take some time. That's really par for the course for players who have been in James' shoes in the past. Highly touted prospects who didn't have a college experience, whether it's Kobe (Bryant) or Kevin Garnett, or guys like that. It was the same thing." 
James Wiseman will not be rushed
Steve Kerr added that there were doubts about Kobe's potential and development as well. In fact, the Mamba had a few disappointing performances in the playoffs his rookie year. However, he went on to be one of the greatest players of all time. Kerr noted that Wiseman's potential shouldn't be judged off this season, and the Warriors will have to continue to work with him to get him to improve.
ADVERTISEMENT
Article continues below this ad
"After Kobe's couple of airballs in the playoffs against Utah in his rookie year, I don't know if we could have said 'that guy is going to be a top-five player all-time'. So, all this stuff, it just takes time and reps. We just have to be patient and keep working with James every day, and he's going to get better as he goes."
ADVERTISEMENT
Article continues below this ad
Can James Wiseman become one of the best big men in the NBA? He clearly has all the tools to do it, and his numbers are solid so far. His potential is one of the main reasons he went to the Warriors. However, he will need more time to develop his game. But if the Warriors surround him with the right pieces, Wiseman can be a star.