'Can't Get Too Close to Michael Jordan': Magic Johnson's Sly Dig That Made Larry Bird Laugh
Published 10/02/2021, 11:30 PM EDT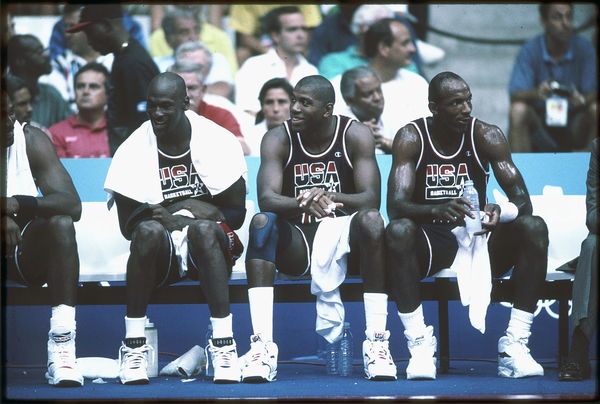 ---
---
The early 90s were crazy times for the NBA. The league had phenoms like Larry Bird and Isiah Thomas approaching retirement, Magic Johnson declaring his medical condition, and a new superstar at his peak in Michael Jordan. It was a period of transition and also a decade-long halt to the Lakers' dominance. 
ADVERTISEMENT
Article continues below this ad
With that said, there was rivalry in the air and tension between many legends who were now being overshadowed by Air Jordan. That's when the Summer Olympics knocked on the door and suddenly all the fierce competitors were on the same team. So this one time, Magic Johnson decided to pull MJ's legs and received a befitting response.
ADVERTISEMENT
Article continues below this ad
When Magic poked fun at Michael Jordan
Michael Jordan and Magic Johnson went head-to-head in the NBA Finals 1991. In those playoffs, MJ was the scoring leader while Magic was the leader in assists and the battle between the two was crazy. After losing the opener, MJ's Bulls had folded the Lake Show in five games. 
When the two met again for the 1992 Barcelona Olympics, the competitive spirit hadn't died down. So during a Dream Team photoshoot, Magic decided to try some banter with Jordan. 
With him, Larry Bird, and Michael posing for a picture, Magic joked, "You can't get too close to Michael or it's a foul." To this, a chuckling MJ responded, "You haven't committed a foul in almost a year and half man, how can you talk? My goodness…"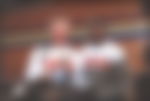 Perhaps Air Jordan was referencing the fact that Magic's Lakers had first lost the 1990 playoffs in round 2 and then his illness had kept him from playing the 1991-92 season. But that was an equally funny response.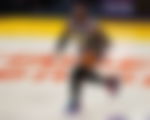 When the Lakers legend trash-talked MJ
On the Jimmy Kimmel Live show, former champion Magic Johnson had once revealed a hysterical story. He accepted that he trash-talked MJ just one time in his entire playing career. This was also during their time in Barcelona.
ADVERTISEMENT
Article continues below this ad
The Lakers legend revealed how their coach used to divide EC and WC players for the practice of the Olympic games. 
He detailed, "We would play everything tight. So this is the fourth day, and we got out about 12 to 2 and I said, I'm gonna rattle this chain. So I tapped him (MJ) over on shoulder and I said, 'if you don't turn into Air Jordan, we're gonna blow you out today'. Jimmy, his eyes turned big, the tongue come about right here. He broke the huddle, hit a three, and he is looking at me **funny gestures**" 
Watch This Story
ADVERTISEMENT
Article continues below this ad
That Magic still remembers MJ's mid-air 360 degree dunk says something. His airness definitely took that 'Air Jordan' comment personally. Lesson learnt, never poke the bear. Phew!!
Watch this story: Michael Jordan and Other Players Who Got Relentlessly Trolled Through Memes