'Can't Lie': John Wall Reveals Rocky Relationship With James Harden Following Lakers Defeat
Published 01/13/2021, 6:15 AM EST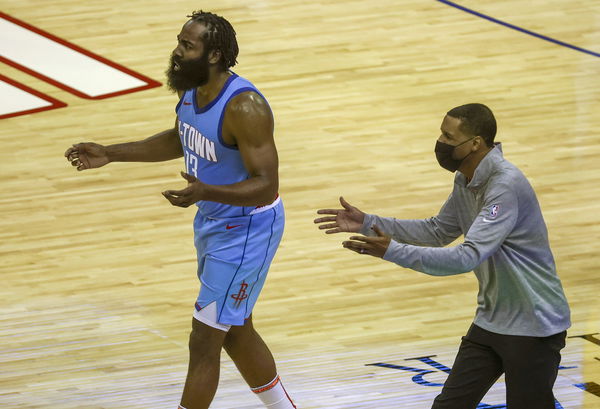 The Houston Rockets suffered a consecutive pounding in a matter of a couple of days at the hands of the Los Angeles Lakers. And all hell broke loose after the game at the Toyota Center, with James Harden at the heart of it all.
After his trade requests could not be fulfilled in the off-season, he has been playing with a rock in his shoe. But he is laying the blame of it all on the organization and an apparent lack of quality in the team. So, he just gave up on the franchise in the post-match press conference along with a virtual farewell to the fans.
ADVERTISEMENT
Article continues below this ad
But what about his relationship with the secondary star of the team, John Wall, been like? Rockets insider Alykhan Bijani himself asked Wall how his partnership with Harden was going, to which he replied –
"I think it's been a little rocky, can't lie about that. I mean, I don't think it's been the best it could be. To be honest, that's all I really can say."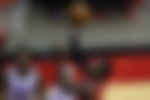 In contrast to Harden, Wall did offer a more rallying cry to his team while also taking a thinly veiled dig at the unhappy superstar –
"We can't drill down on it because it's only been 9 games. Like come on man, you want to jump off the cliff off of 9 games. A lot of basketball is still to be played."
ADVERTISEMENT
Article continues below this ad
Was John Wall better off with Bradley Beal than James Harden?
It's really hard to gameplan offensive adjustments when your best player refuses to get involved in half of the plays. John Wall can be just as bad for it, but he looks right at James Harden here for a good second after he penetrates like 'hey James, wanna join in this one?' Nah. pic.twitter.com/MEhcS2Aoro

— Nathan Fogg (@NathanFogg1) January 11, 2021
ADVERTISEMENT
Article continues below this ad
In the play above, we can clearly see Harden's lack of interest. When Wall brings the ball out of their own half-court, we can see James on the opposite side. And while Wall drives the ball all the way to the paint, Harden stays motionless. So, when Wall is looking for him on the 3-point line, he is simply not in the position.
Surely, when the former Washington Wizards man was moving to Houston, he may have expected better than this; To play alongside a generational talent in Harden. Maybe he was better suited to playing with Bradley Beal as his shooting guard. One can feel sorry for Wall- after coming back from a nightmare injury spell, he has to deal with Harden's trade saga. He deserves better.