Carmelo Anthony Reveals How Michael Jordan Helped Him Assert Dominance During His Early Years
Published 09/22/2021, 3:30 PM EDT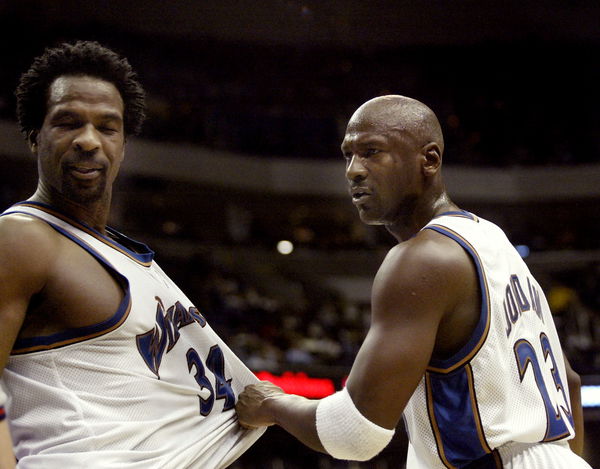 Carmelo Anthony has had a stellar career so far, with some ups and downs, of course. However, he is about to begin a new chapter in the NBA with the Los Angeles Lakers next season, and the Lakers have built a super team this offseason in an attempt to improve their chances at a championship. But as mentioned, Melo's career had some struggles, and one of them was not being able to assert some dominance over certain players. And guess who came to his rescue and pulled him out of that rut? Michael Jordan.
How Michael Jordan helped Carmelo Anthony
ADVERTISEMENT
Article continues below this ad
In his 19-year NBA season, Carmelo has done justice to the game. With 10 NBA All-Star selections, 6 All NBA selections, led the scoring for the 2012-14 season and is averaging 23 points in his career, Melo has only one major accolade missing right now. That's an NBA championship and hopefully, that will come with playing for the Lakers, at least that's the plan.
However, when he entered the NBA, like any other rookie, he wasn't this good. He did face some trouble, and he turned to the Chicago Bulls legend, Michael Jordan, for guidance. At the time, Jordan had just retired for the third time from the Washington Wizards, and that was the final time. But he did form a relationship with Carmelo.
On 'Million Dollaz Worth of Game', Melo revealed how MJ helped him out. "Coming into the league at 19,18,19… Guys like Bruce Bowen, I didn't know how to maneuver with him," he started off. "He was older, he was a vet, he played with San Antonio. They sending the whole defense at you. The ref is letting him beat you up. I never knew how to deal with that.
"This is why I went to MJ. MJ used to tell me, 'Stop f****** playing with him. Get his little a** on the block'. And after that, it was like bully ball. Like I don't give a f*** who it was."
WATCH THIS STORY: Michael Jordan, LeBron James & Other NBA Players Who Have Been Relentlessly Trolled Through Memes
ADVERTISEMENT
Article continues below this ad
Can Melo channel this to help the Lakers?
The Lakers have tons to prove after how things went last season. They have been able to bring in the best talent available this offseason. They have a trio, Russell Westbrook, LeBron James, and Anthony Davis. They have Dwight Howard, Kent Bazemore, and the list goes on.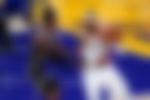 But this will all look good only on paper until they prove their potential. Thankfully, Carmelo has these lessons that the GOAT has taught him personally. And he will be playing alongside the man who is compared to Jordan, LeBron. So, looks like the Lakers have all the guns. They just need to learn how to fire them. Do you think they can pull it off and silence the haters for good?
ADVERTISEMENT
Article continues below this ad