Carmelo Anthony Reveals What Made Him Pass on the Opportunity to Play Beside LeBron James and Dwyane Wade
Published 02/28/2021, 11:30 PM EST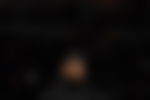 ---
---
There are plenty of players in the NBA who have made a name for themselves but never been able to add the championship accolade to their resume. One such player is Carmelo Anthony, who is one of the greatest scorers the NBA has seen, but to his bad luck, has only been part of mediocre teams trying to get them to playoff contention.
ADVERTISEMENT
Article continues below this ad
However, there was one point in his career that could have changed his life. Melo had the opportunity to join LeBron James and Dwyane Wade in the Miami Heat and form, which eventually went down as the iconic 'Big Three,' along with Chris Bosh. So what hindered this?
A plethora of options
ADVERTISEMENT
Article continues below this ad
Carmelo Anthony, Dwyane Wade, and LeBron James were in the same 2003 Draft class. The three have always shown how tight they are as friends and the respect they have for each other. So, when the opportunity presented itself, why didn't Melo join Wade and Bron in Miami Heat?
"Well, it probably wouldn't have panned it probably wouldn't have came up like that," revealed Carmelo on ESPN. "It probably would have been me and LeBron somewhere. And D Wade and Bosh somewhere. Right? Like it was always in after that the talk was, were we going like, Where can we go? Like, what can we partner up at? Where can we came up at? You know, like, this is too good. We want this feeling forever.
"Like we want to experience playing with other great players like we want that. Where can we go? You know, it was options. It was a lot of options out there. There were a lot of conversations out there."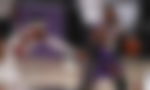 Carmelo Anthony had faith in Denver Nuggets
He further explained that the potential he saw in Denver Nuggets was enough for him to make his decision to stay. He stated, "I felt the most comfortable and the most confident in my situation in Denver. We were winning, we were having, you know, somewhat some success. And we would we were building off of previous years.
ADVERTISEMENT
Article continues below this ad
"So it was like, No, I'm not I didn't want to sign a five year I mean, sign a three-year deal with an option. No, I want to be here long term like this is my team. This is my organization. This is my city. I want to be here long-term. And that was my thinking at that point in time."
Although, Melo confessed that he didn't "understand the business of the game." He said, "You know, I didn't understand what really going into a lockout mean, that next year or, you know, getting to a team or signing a three-year deal as opposed to a four or five-year deal. Being a free agent. I didn't understand that information. I didn't fathom that."
With Chris Bosh, Dwyane Wade and LeBron, the Heat ended up winning two out of their four finals appearances. Do you think with Melo in the equation, the situation could have been even better?
ADVERTISEMENT
Article continues below this ad