'Carried His Troops': Draymond Green, Richard Jefferson and Others React to Joel Embiid and Sixers' Game 2 Victory
Published 06/08/2021, 10:52 PM EDT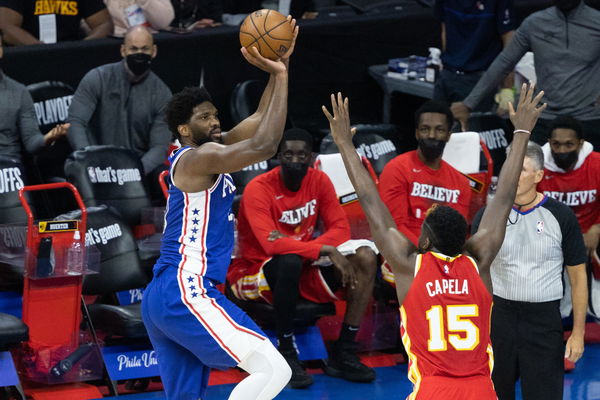 ---
---
The Sixers gave a stupendous opening to their Wells Fargo Center fans when Triple H came out with Joel Embiid to ring the bell. However, that DX Generation combo didn't help the 76ers on the court as they lost Game 1 by four points. But the storyline changed in Game 2 where the Hawks took the backseat and allowed the home team to dominate early.
ADVERTISEMENT
Article continues below this ad
Prior to the second game in the EC Semis between the Sixers and the Hawks, the former team knew 'that their reserves would have to perform if they were to win. Fortunately, Dwight Howard and Shake Milton did justice to that hope and helped their team keep a seven-point lead by the end of Q3.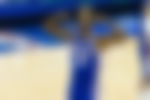 Draymond Green's comment on Joel Embiid stood out as others reacted too
ADVERTISEMENT
Article continues below this ad
The Sixers started the game with some statement shots as Tobias Harris gave them a 10-2 lead. This forced the Hawks to take a time out the third minute into the match. Fast forward to the end of Q2 where there was just one minute remaining to halftime, and both Joel Embiid and Danilo Gallinari received double techs. Just as this happened, the crowd went "Ref you [stink]" and that chant marked Fargo Center's atmosphere tonight.
But still, those foul calls only motivated Joel further, as the star scored a 40-point double-double with 2 steals and a block. Taking this performance into consideration, Warriors' Draymond Green blamed Embiid's anger on Nikola Jokic winning the MVP award, and other players reacted too.
ADVERTISEMENT
Article continues below this ad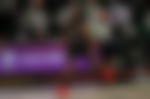 How did the Sixers lift their game?
The Philly-based team started the decisive quarter with a crazy 11-0 mark, going from 84-91 to 84-102. Shake Milton's jump shot and three, Dwight Howard's alley-oop and layup, and George Hill's finger roll, all combined for a stupendous start to Q4. Although their bench combined for just 26 points, they remained quite efficient and that helped too. Also, Seth Curry with his five threes elevated the shooting for Philly as they stood 48% accurate from downtown.
ADVERTISEMENT
Article continues below this ad
For the Hawks, Solomon Hill going scoreless and a struggling John Collins did not help Trae Young and Kevin Huerter's mighty performance. As a result, the Hawks took a big defeat and now eye a home game win. Do you think the Hawks can repeat what they did to the Knicks?
Watch this story – Joel Embiid and Other Players Who Had Brawls with Fans