'Tatum Is Finding Out'- Gilbert Arenas Believes Jayson Tatum Will Be on Kobe Bryant's Level
Published 04/05/2021, 6:30 PM EDT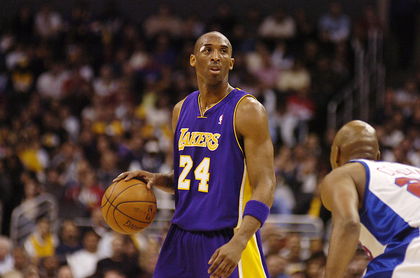 ---
---
Jayson Tatum is turning out to be one of the best young stars in the NBA. However, that isn't a new discovery. Tatum has been lighting the NBA on fire ever since his rookie year. It isn't easy to forget the rookie that dunked on LeBron James in the 2018 Eastern Conference Finals, and that fearless mentality is what Tatum embodies.
ADVERTISEMENT
Article continues below this ad
Another man that embodied that same spirit was Kobe Bryant. His 'Mamba Mentality' espouses that people don't shy away from moments they can be great in. Along with that, it also speaks of the importance of repetition and practice to improve your game. According to former NBA all-star Gilbert Arenas, Tatum is well on his way to match the offensive skill-set that Kobe Bryant had.
ADVERTISEMENT
Article continues below this ad
"Kobe was great at everything. Mid-range, getting to his spot, and that is what Tatum is finding out he is great at too… No matter what the defense is giving, you are going to your destination. When you get there, you rise up and hit the shot," said Arenas.
Jayson Tatum: Can he ascend to the level of Kobe Bryant?
Jayson Tatum has a long road ahead of him. While he has already established himself as an all-star and been to the Eastern Conference Finals twice in his three seasons of play, there is a lot more growth yet to happen. He is the #1 option on the Celtics this season, and the team has struggled.
ADVERTISEMENT
Article continues below this ad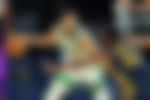 While the struggles aren't necessarily Tatum's fault, they do make that 'young' tag on the team stick out even more. But his play on the court has been evolving. Tatum was an all-star this season, becoming a starter after Kevin Durant got injured and was unable to play the All-Star game. These achievements are neat, but they aren't at the level of Kobe.
ADVERTISEMENT
Article continues below this ad
'Bean' was establishing himself as one of the most feared players in the NBA when he got in. His skill-set was as developed as many of the veterans he played against. One cannot say that Tatum has that much natural ability and work ethic to match what Kobe did. But he is still very young, and there is no cap on how much he could develop.