Celtics' Tristan Thompson roasts Lamar Odom for comments on Khloe Kardashian's post: "God brought you back"
Published 07/11/2021, 12:30 AM EDT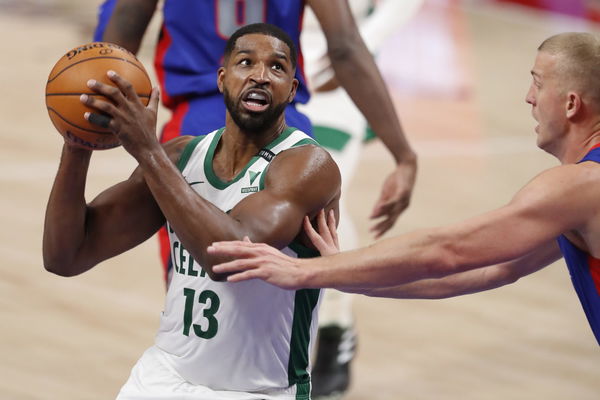 ---
---
Love makes everyone do crazy things, right? But when Khloe Kardashian's ex-husband, former NBA player Lamar Odom left a flirty comment on one of her recent pictures, Boston Celtics' Tristan Thompson went all guns blazing with a brutal response.
ADVERTISEMENT
Article continues below this ad
Tristan and Khloe have been in a relationship on and off since 2016. Even though they are currently broken up, they keep their relationship healthy for their daughter, True. The biggest reason behind them splitting up has been Tristan's unfaithful nature and although he is still trying to get back with Khloe, it seems unlikely.
On the other hand, Lamar Odom also has a history with this Kardashian sister. The two got married in 2009 and, like most marriages in the beginning, they were happy. Until Lamar went down the road of addiction and then they were separated in 2016. Since then, Odom has also been trying to make his way back into Khloe's life, but Tristan is clearly not happy about it.
ADVERTISEMENT
Article continues below this ad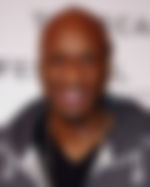 WATCH THIS STORY: Giannis Antetokounmpo's Historic 42-Point Performance, Devin Booker Raining Three's & Other Milwaukee Bucks vs Phoenix Suns Game 2 NBA Finals Highlights
What did Lamar Odom do to piss off Tristan Thompson?
Khloe Kardashian recently posted a picture on Instagram that caught both of her ex's eyes. Not only that but also Lamar dropped a compliment in the comments which Thompson didn't appreciate at all and couldn't just sit by and let it happen.
So he tagged Odom and wrote, "God brought you back the first time. Play if you want, different results." This was definitely a low blow as it was in reference to Lamar almost dying in a car accident because of his drug problems. Odom hasn't responded yet. Only time will tell whether he's the type of guy to led something like this slide or not.
ADVERTISEMENT
Article continues below this ad
However, Lamar and Tristan's bad blood isn't news to anybody. They have had it for a long time now and Khloe has even tried to get them to talk it out. But it only ended in them throwing punches at each other.
Do you think Tristan's reaction to Lamar's comments was justified? Or did he go overboard?
ADVERTISEMENT
Article continues below this ad