'Chameleon'- Doc Rivers Compares Ben Simmons to Chicago Bulls Legends Scottie Pippen and Dennis Rodman
Published 02/13/2021, 11:00 PM EST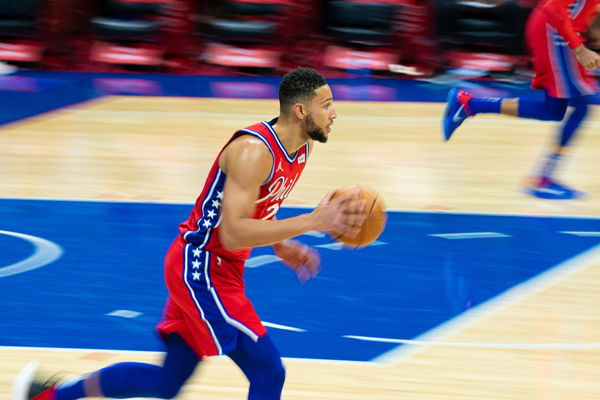 ---
---
Ben Simmons is one of the best prospects in the NBA right now. The fourth-year player is already a two-time all-star and has appearances on all-defensive teams.
ADVERTISEMENT
Article continues below this ad
But his offensive game still needs help, as he is still lacking a reliable jumpshot. However, his defense is as solid as they come, and his coach Doc Rivers seems to agree.
Coach Rivers called Ben a 'chameleon' on defense, saying his defensive versatility is on par with Scottie Pippen and Dennis Rodman from the Chicago Bulls.
ADVERTISEMENT
Article continues below this ad
Doc Rivers compared Ben Simmons to Dennis Rodman and Scottie Pippen defensively. He called Simmons a "chameleon" for his ability to guard all five positions.

Simmons, who was All-Defensive First Team last season, recently said, "I feel like I'm the best defender in the NBA." pic.twitter.com/UIXznBc3it

— Michael Scotto (@MikeAScotto) February 13, 2021
"He is such a unique defender. Most of the great defenders guard their position, and they do a great job there. Ben is a chameleon. Ben guards literally 1 through 5, and we're not scared to put him on 1 through 5 on needed possessions."
Rivers elaborated, "Dennis Rodman is crazy in a defensive way, as a player, they're completely different players, but Dennis would often guard 1 through 5. They would just throw him on whoever had it going, so I guess you can go that far back. Scottie Pippen is in that category as well so there's very few people. I'm happy that people finally started to notice it. That's nice to hear."
Ben Simmons: Is he the best defender in the league?
Ben Simmons is unquestionably one of the best defenders in the league. However, to say that he is the best may be overkill. He is already fighting from under players like Giannis Antetokounmpo and Anthony Davis in terms of perception as defenders.
ADVERTISEMENT
Article continues below this ad
Now, his teammate Joel Embiid and Indiana Pacers big-man Myles Turner are also in the conversation.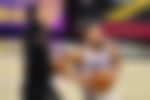 The comparison with the Chicago legends can be understandable but shouldn't be taken in absolute terms. In terms of defensive versatility, Simmons is similar to Pippen and Rodman.
ADVERTISEMENT
Article continues below this ad
However, that doesn't mean he has the same skill-set. They are different players, but maybe, they share the same mold.
Simmons is coming off a pretty poor defensive performance against the Phoenix Suns as the 76ers fell to back-to-back losses, with Devin Booker scoring 36 points.