'Changed the Whole Organization Overnight': Phil Handy Recalls LeBron James' Impact on Cavaliers
Published 06/18/2021, 6:00 AM EDT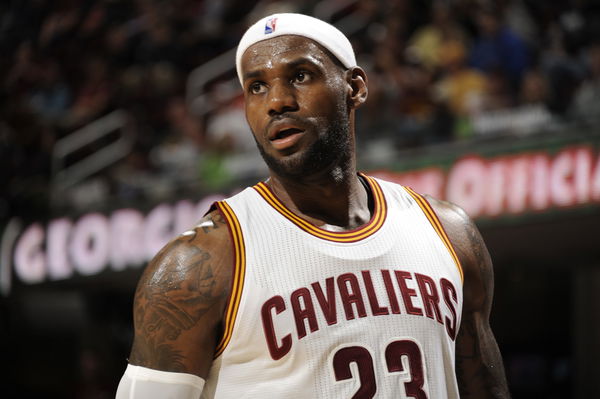 ---
---
When the bright-eyed LeBron James joined the Cleveland Cavaliers as the first overall draft pick in 2013, fans already knew that he was the most touted player since Shaquille O'Neal to be a part of the franchise. And before they knew it, from being irrelevant in the league, the Cavaliers became legitimate championship contenders. The success that Cleveland had with Bron didn't come without its ups and downs, but his presence truly changed the way the Cavaliers were viewed.
ADVERTISEMENT
Article continues below this ad
LeBron James brings brilliance with him
In just four years, Bron's prime performances had propelled the Cavaliers to their first NBA Finals appearance in 2007. Even though they were swept by the San Antonio Spurs, Cavs fans rejoiced about how far they had come, and there was no going backward from here.
ADVERTISEMENT
Article continues below this ad
There was already enough evidence for everyone to believe that Bron would be their savior and carry the franchise to its first title. And they were not wrong, but it did come with its complications. After seven years of Bron helping Cleveland, the team came close to a championship many a time only to be sent packing. Bron was tired and, to everyone's surprise, even announced that he was taking his talents to South Beach.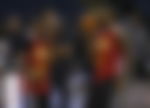 After achieving immense success in Miami Heat and winning two rings, it wasn't enough. LeBron's lifelong dream of winning one with his home team was still unfinished, and so the prodigal son returned. Joining forces with Kyrie Irving was enough for him to make the Cavs the 2016 NBA champions.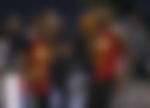 What Bron wanted to improve on when he returned
In a recent interview, Phil Handy spoke about how LeBron completely changed the face of the Cavaliers. He stated, "Man, that changed the whole organization overnight. We went from being a young team to try to figure out how to win games and then catapulting to the finals."
Handy was the assistant coach for the Cleveland Cavaliers back then and he didn't know LeBron very well. But the common denominator between him and the players was their work on the floor. So when Phil asked what Bron wanted to improve on when he returned to Cleveland, Bron told him, "I want to get better at everything."
ADVERTISEMENT
Article continues below this ad
Handy spoke highly about LeBron's caliber and also said, "For somebody of his caliber, that man is a student at the game and he wants to be coached. He wants to be uncomfortable and continue to get better every day, even at this point."
There is no denying Handy's statement. There is a reason Bron is called 'The Chosen One'. He continues to amaze the league with what he brings to the table even at this age. The Cavaliers would not have had a legacy if Bron had given up on them.
ADVERTISEMENT
Article continues below this ad
WATCH THIS STORY: John Wall-Bradley Beal, LeBron James-Kyrie Irving & Other NBA Brotherhood Moments