'Changing the Game of Basketball': WNBA Legend Sue Bird Expresses Admiration for Kyrie Irving and Steph Curry
Published 04/05/2021, 2:00 AM EDT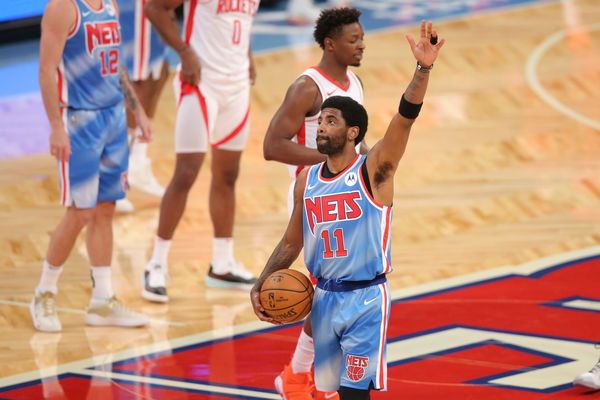 ---
---
When one talks about the WNBA, one name always pops up. And why won't it; this is a woman who has won four WNBA Championships, two NCAA championships along with four Olympic medals. What's even more impressive is that the Seattle Storm superstar, Sue Bird, is still playing at the age of 40, like she is still in her prime. Undoubtedly, she is one of the greatest players in WNBA's history and while Bird is a favorite in the league, there is a player in the NBA that she considers her ultimate favorite, and that's Brooklyn Nets' Kyrie Irving.
ADVERTISEMENT
Article continues below this ad
Sue Bird would actually pay to watch Kyrie Irving
Irving and Sue have constantly shown that they have formed a friendship over the years. In fact, Irving has also confessed that he is one of those people who respect and admire her.
ADVERTISEMENT
Article continues below this ad
The two met for the first time during their stay in Rio for the 2016 Olympic Games. Since then, Irving and Sue's shared love for sneakers and Irving donating money to the WNBA during the pandemic have grabbed a lot of attention.
However, in a recent interview, Sue made it clear that her current favorite has to be Kyrie Irving.
She stated, "The player that I would pay to watch… as like an athlete, that to me means a lot because we don't have to pay to go watch people. It's a benefit. It's a plus.
"So the player is Kyrie Irving. He right now the current player, my favorite to watch. I find him so entertaining. The things he does… You know, like him and Steph Curry, they're literally changing the game of basketball. So Kyrie, for a lot of reasons but that's one of them," she explained.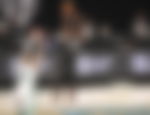 Bird and the Nets' superstar are kind of alike
Sue and Kyrie are two point guards whose style of the game resembles a lot. They are both mid-range shooters, excel at ball-handling and their creativity around the rim is uncanny. This explains why the two players hit it off immediately.
ADVERTISEMENT
Article continues below this ad
The Brooklyn Nets recently lost to the Chicago Bulls 115-107. This might have a lot to do with their star player, James Harden, missing from the lineup because of an injury.
However, Irving tried his best to lead the way and dropped 24 points against them. Although this wasn't enough, it seems like a minor setback for Brooklyn.
They are one of the most dominant teams in the league right now. Standing second in the Eastern Conference with a 34-16 record, they are just one win away from stealing the first spot from the Philadelphia 76ers. Will Kyrie stand up to Sue's expectations and come out big in the absence of Harden and Kevin Durant?
ADVERTISEMENT
Article continues below this ad
Read Also- J.R. Smith Clears The Air About LeBron James and Kyrie Irving's Bitter Relationship