Chaos Nearly Erupts in Boston as Jayson Tatum's Teammate Gets Thrown Out of NBA Game for Voicing Dissent
Published 01/04/2023, 5:50 AM EST

Follow Us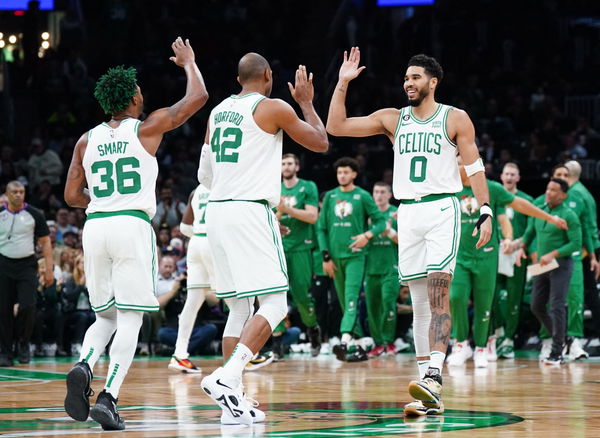 Boston Celtics lost a crucial game in OKC, causing some headlines following it. In the wake of a blowout loss against the Oklahoma City Thunder, the teammates were frustrated. Notably, during the third quarter, Jayson Tatum's teammate took out some of his frustration on the officials, which resulted in him getting ejected. And it wasn't long after this that a whole new situation developed during the game.
It was so chaotic in the middle that even Marcus Smart had to be held back by the Celtics' head coach following the ejection. In the third quarter of Tuesday's game, Smart received his first foul when he drove to the basket.
ADVERTISEMENT
Article continues below this ad
As a result, he has assessed a non-shooting foul. Afterward, the Celtics star expressed considerable displeasure to the referees while walking to the bench. One of the officials took the decision to eject him from the game as he was walking to the sideline.
Consequently, Smart became frustrated to the point where he had to be held by multiple Celtics coaches and teammate Sam Hauser. Not to forget that, he also allegedly yelled, "you're f**king horrible" towards the officials.
ALOS READ- WATCH: Fight Threatens to Break Out Amidst the Celtics Game as Jaylen Brown Locks Horns With 22-Year-Old Nuggets Star
The situation of him screaming at the referees and coaches holding him back and escorting him away from the action sparked quite a stir online. There has been a great deal of buzz on the internet as well.
Jayson Tatum's Boston Celtics lost by a lopsided score
In 26 minutes of play, Smart scored seven points, handed out eight assists, and grabbed four rebounds, finishing with a +/- of -26. According to the final scoreboard, Thunder won the match 150-117, a franchise record for the Thunder in terms of points.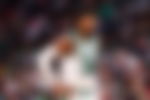 It has been only the third time since the Celtics have offered 150 points in a game. As this is the first time since 1979 that something like this has happened. Following this game's outcome, the Celtics have lost two consecutive games.
ADVERTISEMENT
Article continues below this ad
This is just the third time in Celtics franchise history they've ever given up 150 points in a game. The first time since 1979. And it's against the Thunder without SGA.

— Jay King (@ByJayKing) January 4, 2023
ADVERTISEMENT
Article continues below this ad
Fans are focused now on their match against the Dallas Mavericks on Thursday night, hoping for a good game. After this game, the Celtics fans are really hoping for a positive outcome, but we will have to wait and watch to see how it turns out. In light of the game's outcome and the feud, what's your opinion? We'd love to hear your thoughts in the comment section.
WATCH THIS STORY: Jayson Tatum vs Jaylen Brown Net Worth: Which Celtics Star is Richer?
Edited By: Abhishek Kumar