Michael Jordan's Chicago Bulls Better With Horance Grant Than With Dennis Rodman, Claims Former Rival Charles Barkley
Published 12/31/2020, 9:21 AM EST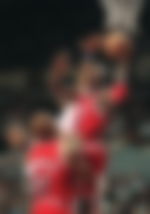 ---
---
Charles Barkley is one of the greatest basketball players of all time. The former league MVP was feared for his rebounding and scoring prowess at his prime. Along with that, Barkley could also pass it better than a lot of his contemporaries at that size. But despite all of this and his otherworldly talent, Barkley never became an NBA Champion.
ADVERTISEMENT
Article continues below this ad
The team that won most of the titles in Barkley's prime were the Chicago Bulls, led by Michael Jordan. The Bulls had beaten Barkley's Phoenix Suns in the 1993 NBA Finals. As a result, Charles is intimately familiar with that Bulls team. He was also best friends with MJ.
However, Barkley believes the Bulls were better with Horace Grant as their enforcer than Dennis Rodman.
ADVERTISEMENT
Article continues below this ad
"The Last Dance was really about the Dennis Rodman era, but I feel the team was better when they had Horace Grant because let me tell you something. Michael, Scottie, and Horace Grant are the three best defenders I've ever seen on a team in my life."
Grant spent 7 seasons with the Bulls, leaving for the Orlando Magic in 1994. He was a part of the Magic team that would eliminate Jordan from the Playoffs in 1995.
Charles Barkley with a hot take?
ADVERTISEMENT
Article continues below this ad
Barkley's opinions won't be heralded by many, as Dennis Rodman is considered integral to the history of the Bulls. The former Defensive Player of the Year was crucial alongside MJ and Pippen because he literally was on the court just to defend. Grant played at a time that the Bulls gave him more responsibility.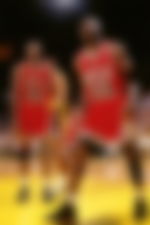 But there is merit to Barkley's argument. While 'The Last Dance' isn't the best representation of Grant's impact on the first three championships, it hints towards the importance that Grant had over that Bulls' locker room. Rodman was an enigmatic character that brought about something different in that locker room.
ADVERTISEMENT
Article continues below this ad
Picking between Rodman and Grant is just a matter of preference. Rodman was definitely a better fit alongside MJ and Pippen than Grant. However, that doesn't diminish Grant's achievements as a Bull himself. Quite lucky for a franchise to have a choice like this in the same dynasty.