Charles Barkley Explains Why James Harden is Above Michael Jordan and Kobe Bryant
Published 03/24/2021, 11:12 PM EDT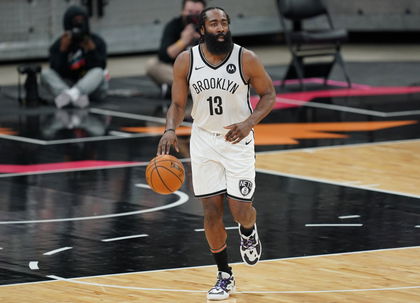 ---
---
If there is any player who has brought about a big change in our perspective of his style of play this season, it's James Harden. Several questions were raised about his iso-ball and ball dominating style of playing when he had decided to join the Brooklyn Nets. But just after the first few games with his new team, everyone understood that Harden is a class apart.
ADVERTISEMENT
Article continues below this ad
He adapted alongside Kevin Durant and Kyrie Irving like he was playing with them since forever. And now, NBA legend Charles Barkley has claimed that Harden is better than Kobe Bryant and Michael Jordan.
How is he better than Kobe Bryant and Michael Jordan?
ADVERTISEMENT
Article continues below this ad
Harden has been playing on an MVP level and dropping 40+ points on any given night. What does that say about him? Well, it proves that he is one of the best offensive players in the league. However, Barkley believes Kobe Bryant, and even Michael Jordan doesn't hold a candle in front of him.
On ESPN, Barkley said, "That style in Houston was never going to win. But he has adapted and changed. I think he is a little bit better defensively. For them to win games without KD and without Kyrie, you gotta give that man some credit. He is the most awesome offensive player I've ever seen.
"Listen, Michael and Kobe were better players from the guard standpoint. But as far as offensively, they couldn't shoot threes like him. They were not as great at dribbling the basketball, going to the basket, and getting fouled… We gotta give that guy some credit man, he is an offensive machine, plain and simple," he further explained his stance.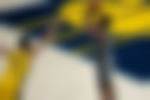 Does James Harden deserve to be the MVP?
Imagine thinking that a player has already reached his peak and then he goes on and reinvents himself. In fact, he starts playing better than before. This is what everyone saw when Harden moved from the Rockets to the Nets.
ADVERTISEMENT
Article continues below this ad
Calling Harden better than Kobe and Jordan might be far-fetched. But what nobody can deny is that the way he is carrying the short-handed Nets and maintaining their spot as the number two seed in the Eastern Conference shows that there is some validity in Barkley's statements.
He is averaging 25.3 points, 11.2 assists, and 7.9 rebounds. Although sixth in the race right now, he can very well catch up and snag the 2021 MVP award this season, and for good reason. What do you think?
ADVERTISEMENT
Article continues below this ad
Read also- Nets' James Harden Joins Kobe Bryant and Michael Jordan in Elite Scoring Milestone