Charles Barkley Hits Out at Bucks and Suns' Critics- "Warriors Won the Championship With No Kyrie"
Published 07/08/2021, 7:30 AM EDT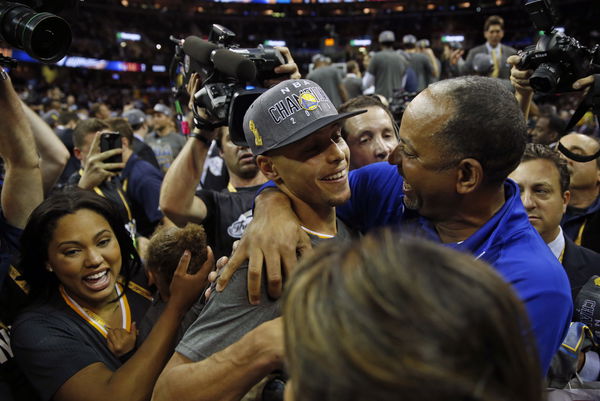 ---
---
One can always find reasons to debunk whether a team that won the championship actually deserved to. The 2020-21 season has been more unusual than most because of the injuries just dropping from the sky. But simply because the most popular or favorite team didn't reach the NBA Finals, doesn't mean that the teams that did didn't work hard enough for it. In fact, Charles Barkley wants to dismiss all asterisks talks that has been making the rounds lately by giving an example of the Golden State Warriors.
ADVERTISEMENT
Article continues below this ad
Warriors were not treated the same way
The NBA has been on the receiving end of enough backlash for forcing players to get back on the court after the shortest offseason and then go along with a 72-game schedule in around 150 days because of the COVID-19 pandemic. The consequences were dire. Almost every team had someone in their roster missing because of health struggles and some even had their best players benched.
ADVERTISEMENT
Article continues below this ad
So a debate about whether this season should have an asterisk has come about. Did teams like the Brooklyn Nets, Lakers, or Philadelphia 76ers not get their best shot at a title? And does this mean this championship should be looked at differently? Charles Barkley doesn't agree one bit.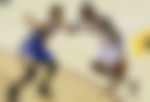 "We don't put an asterisk by the Toronto Raptors because (Golden State) didn't have KD (Kevin Durant) and Klay Thompson (in the 2019 Finals), do we?" Barkley responded in an interview. "So anybody who thinks that just don't know — I mean, C'mon. That's crazy. Seriously. The Golden State Warriors won the championship (in 2015) with no Kyrie (Irving) and Kevin Love (for Cleveland), and we don't put an asterisk on them, do we?"
WATCH THIS STORY: How Michael Jordan was the Worst Drafter Ever
The Phoenix Suns and Milwaukee Bucks also suffered
ADVERTISEMENT
Article continues below this ad
The two teams in the NBA Finals weren't immune to the struggles either. The Bucks had Giannis Antetokounmpo missing because of a knee injury in the Eastern Conference Finals. And even Devin Booker broke his nose, while Chris Paul also sat out because of his shoulder and COVID.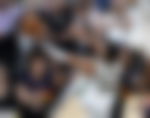 So how is it fair to deem them any less deserving than the other teams? The amount of injuries this season has been unbelievable, but that does not invalidate the hard work this year's to-be title winners put in.
ADVERTISEMENT
Article continues below this ad
Trending Stories