Charles Barkley Joins the Likes of Shaquille O'Neal and LeBron James in Criticizing Play-in Tournament
Published 05/16/2021, 4:30 PM EDT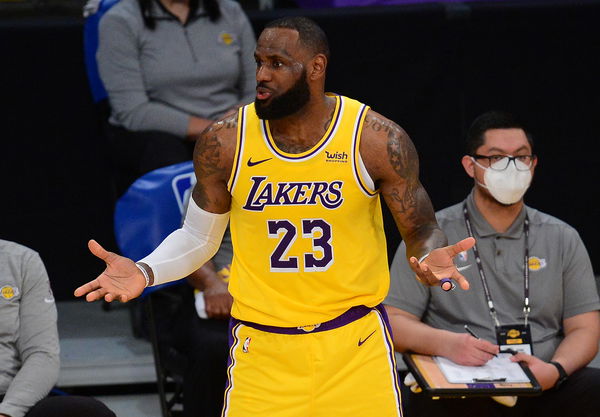 ---
---
The NBA is a league which is constantly evolving. Be it changes in traditional rules and regulations or changing its format, the league has stayed relevant because of its dynamic approach. For this season, the league introduced a new play-in tournament.
ADVERTISEMENT
Article continues below this ad
The new play-in system gives an opportunity for ten teams to possibly make a run at the postseason. While the top six teams directly make it to the playoffs, the teams who are seeded from seventh to tenth battle it out against one another for the final two spots in each conference.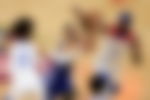 This is certainly one of the major steps by the league to engage more audience in the regular season. While previously teams would either tank or the competition would die down eventually, the play-in gives a major incentive for teams not to tank their seasons.
ADVERTISEMENT
Article continues below this ad
Charles Barkley joins LeBron James in criticizing the play-in tournament
ADVERTISEMENT
Article continues below this ad
While many people in the basketball community have lauded the league's latest plans, not everyone has been the fan of the upcoming play-in tournament. First it was Mavericks' guard Luka Doncic and owner Mark Cuban who spoke against the idea, then it was Lakers superstar LeBron James who did not hold back in speaking against the new format.
Even former Lakers' superstar Shaquille O'Neal agreed with Bron. The latest to join this list is Suns' legend and Hall of Famer Charles Barkley. In a recent appearance at the Steam Room podcast, Chuck explained why he did not like the play-in tournament.
ADVERTISEMENT
Article continues below this ad
"The only problem I have with the play-in stuff is the play-in teams first of all they're mediocre or bad teams first let's get that out the way. They have to play the right to get to play the best team in basketball in East or West."
He added, "This playoff thing scenario is interesting for one game but then you say, 'uh-oh now we got to play the Utah Jazz or Brooklyn, Milwaukee' who's going to be the number one seed yeah that's my only problem. Your reward is getting to get killed in the real playoffs."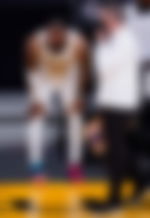 While many might criticize the play-in tournament, it has certainly made this season's regular season interesting. With only a single game left, the seedings of some teams like the Lakers is still unclear and has major implications as well.
In a shortened season where teams have had multiple injuries, some quality teams like the Lakers have a real chance of dropping to the upcoming play-in tournament. The new system has worked seamlessly in the league and despite players criticizing the league, the play-in tournament is here to stay.