Charles Barkley Makes a Bold Prediction for Luka Doncic Ahead of Game 7 Between the Dallas Mavericks & LA Clippers
Published 06/06/2021, 3:18 PM EDT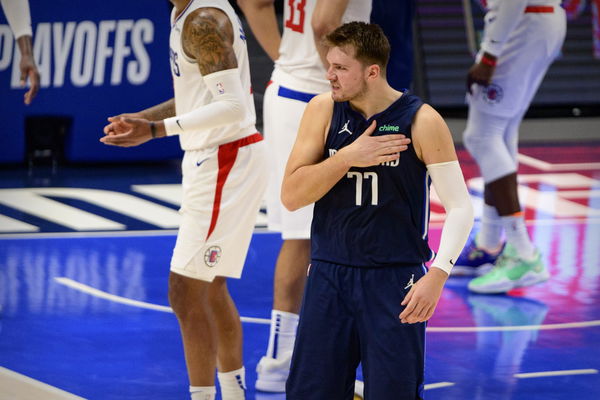 ---
---
The LA Clippers and the Dallas Mavericks are having the most entertaining series in the first round of the NBA Playoffs. With the series tied at 3-3 after 6 games, this battle between the Luka Doncic-led Mavericks and the Kawhi Leonard-led Clippers series concludes with a fabulous game 7 tonight.
ADVERTISEMENT
Article continues below this ad
While the Mavericks will be determined to make a statement win and clinch the series, all the pressure is undoubtedly on the LA Clippers. After last year's disappointment in the Playoffs, the team will be determined to challenge for the title this season.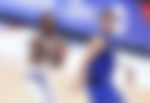 Considering the fact that they have stars like Kawhi Leonard and Paul George, LAC have a pretty balanced roster on paper. If the Clippers really want to solidify themselves as contenders, a victory against the Mavericks might be the answer.
ADVERTISEMENT
Article continues below this ad
Charles Barkley picks Luka Doncic and the Mavericks to win against LA Clippers
ADVERTISEMENT
Article continues below this ad
This series between the Clippers and the Mavs has seen its fair share of ups and downs. While Luka Doncic and the Mavs shocked the world with 2 consecutive wins, the Clippers came back to tie the series.
For a moment, Kawhi and Co. had all the momentum but they blew it. Rather than closing the series at their home, they let the Mavs win Game 5 and tied the series with a heroic 45-point performance from Leonard.
ADVERTISEMENT
Article continues below this ad
Hall of Famer certainly wasn't the fan of the same. In a recent podcast, Barkley said, "I thought there was no way they could lose this series after they won both games in Dallas, I was totally shocked.
"I actually made a prediction on our show I'm like, 'I don't think that Mavs is going to win another game' but to come out there and choke it up."
Barkley went onto predict who he thinks will win Game 7 between the Clippers and the Mavs. "I made my point about the Clippers, and I fell for the banana in the tailpipe when they won those last 2 games in Dallas.
"I'm like, 'Oh man, the Clippers might be for real' and they go home and choke it away. So I think Dallas is gonna win tonight."
Both the Clippers and the Mavericks have failed to win a single game at home in the series so far and given the last game is being played at the Staples Center.
Kawhi Leonard & C0. will hope to break this streak. Who will win, the Clippers or Luka Doncic and the Mavericks?