Charles Barkley Names Two LA Clippers Players Who are Massively Underperforming This Season
Published 02/26/2021, 12:30 PM EST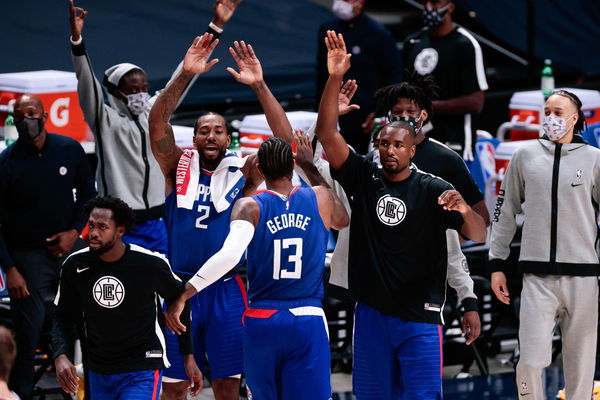 ---
---
The LA Clippers are currently second in the Western Conference with a 22-11 record and lead the Pacific Division with a 67.6% win percentage. The Clips are living up to their reputation as an NBA powerhouse, but Hall of Famer Charles Barkley thinks they can still do better! 
ADVERTISEMENT
Article continues below this ad
The Clippers currently hold the second-best record in the NBA! Such has been their dominance this season after suffering a disappointing end to their 2020 campaign. However, Charles Barkley feels two key pieces of the roster aren't helping them get any better. 
Who is Charles Barkley blaming in the Clips' camp?
ADVERTISEMENT
Article continues below this ad
There are two players on the Clippers' roster who're averaging more than 24.0 points this season. The names wouldn't come out as too much of a surprise as that's what Kawhi Leonard and Paul George were brought in to do. 
However, the new additions to the team aren't performing up to the mark as per Charles Barkley. NBA Insider Brandon 'Scoop B' Robinson recently published a tweet that contained Barkley's feelings about two Clipper stars. 
"Clippers aren't better with Nic Batum & Serge Ibaka says Charles Barkley," Robinson wrote.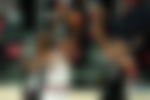 This is clearly a major revelation made by Charles Barkley about the second-best team in the Western Conference. What does Barkley see in Batum and Ibaka that he's pointing them out as the underperforming players on the team? 
How have Serge Ibaka and Nicolas Batum performed for the LA Clippers?
Serge Ibaka signed with the LA Clippers as a free agent during the 2020 off-season, and his involvement hasn't been too impressive so far. Ibaka directly became a starting center for the Clips, but he's only averaging 11.4 points a game, which is lesser than that of bench players Marcus Morris Sr. and Lou Williams. 
Ibaka's involvement on both ends of the court has dipped this year, compared to his previous season with the Toronto Raptors. Here's a quick numbers comparison for an easier understanding: 
2021 season: FGA (9.1), DRB (5.0), ORB (1.8), STL (0.2)
ADVERTISEMENT
Article continues below this ad
2020 season: FGA (12.2), DRB (6.1), ORB (2.1), STL (0.5)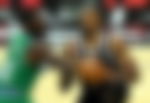 There is a clear drop in the numbers which denote that Ibaka's not performing up to the standards that he's set for himself. As for Nicolas Batum, there is a surge in a few areas, but the French international has to be more solid on defense. 
ADVERTISEMENT
Article continues below this ad
Ibaka and Batum aren't the most ideal signings a top-ranked team would want to make, but the LA Clippers have placed their trust in these two athletes. There are still plenty of games to go in the regular season, and only time will tell if Ibaka and Batum will prove Charles Barkley wrong!