Charles Barkley Predicts How Lakers' Andre Drummond Will Fit When LeBron James and Anthony Davis Return
Published 04/09/2021, 6:00 AM EDT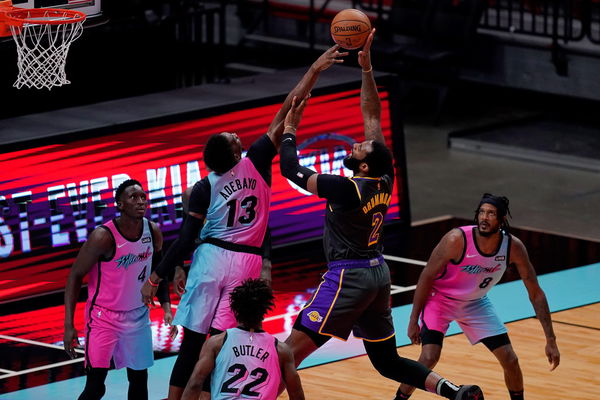 ---
---
The Los Angeles Lakers just can't seem to catch a break. The way their season started and where it is now are two different worlds altogether. This is a team that won the NBA Championship last season and was making a great case for itself, going for their second title in a row.
ADVERTISEMENT
Article continues below this ad
However, from being one of the top teams in the Western Conference and then going to the fifth spot has landed them and their fans in a scare. With Anthony Davis and LeBron James sidelined because of injuries, they are facing an immense struggle to keep up. But it looks like things might go back to the way they were very soon, or even be better, thanks to Andre Drummond.
Is Andre Drummond their wild card?
ADVERTISEMENT
Article continues below this ad
The Lakers did a splendid job by utilizing the offseason to the optimal level and creating a roster great enough to grab another title. However, they were still without one rebounder and rim protector. Then, they bagged the biggest prize in the trade market and landed up with Drummond.
Teams like the Brooklyn Nets and New York Knicks had also shown interest in the big man, but the 27-year-old picked the purple and gold. In all honesty, the Lakers are his best bet to win a championship as well. Not only that, but Charles Barkley believes that he could be an even bigger asset while playing alongside LeBron James and Anthony Davis, whenever they return.
"Can you imagine when he's out there with LeBron and AD?", asked Barkley. "AD and LeBron are such unique players, he can play the center… like he can play Jokic, he can play against Gobert, and against Ayton. Those are the four best teams in the West."
When will we see this Lakers' trio?
Andre Drummond's debut with the Lakers against the Bucks did not go as expected. Within just seven to eight minutes, Drummond was walking off the court because of a toe injury after Brook Lopez stepped on him.
ADVERTISEMENT
Article continues below this ad
However, he made his comeback when the Lakers just played the Miami Heat. Even though they lost, he put up 15 points, grabbed a whopping 12 rebounds and 3 assists.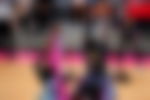 And now, there is also a rough timeline for Davis and LeBron's return to the lineup. That being said, we won't have to wait too long to see whether Barkley will be right or wrong.
ADVERTISEMENT
Article continues below this ad
Read also- 'Is He Ready to Sacrifice?': Knicks Legend Charles Oakley Raises Concerns About Lakers' Andre Drummond