Charles Barkley Responds to WWE Legend RIC Flair's Praise with Disappointing News for Shaquille O'Neal: "I Think That's Gonna Be It.."
Published 05/15/2022, 3:30 PM EDT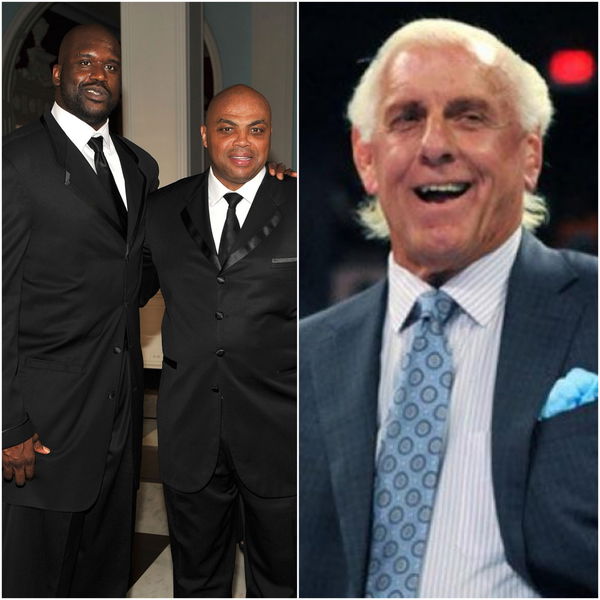 Inside the NBA is one of the most popular post-game and halftime shows. The analysis show first aired in November 1989 with Ernie Johnson being the primary host. Years that followed introduced NBA players who give a deep analysis of the game. Kenny Smith was the first player to join the show followed by Charles Barkley and Shaquille O'Neal.
Fans mostly love watching Shaq and Chuck go at each other and argue. While the show has been on TV for a long while and will continue to air, Charles Barkley will call it off after his current contract ends.
ADVERTISEMENT
Article continues below this ad
Shaquille O'Neal will be missing Chuck
In an episode of the Pivot Podcast, Barkley confirmed his future retirement from the show. Charles made his debut on Inside the NBA in the year 2000. Having worked for almost 22 years, Barkley wants to retire at the age of 61. Not only that but after his retirement, Charles has some plans to enjoy the rest of his life.
"I got two years left on my contract and I think that's gonna be it for me. You know man I've been doing this for 21 years. Uh… I'll be 61 when my contract end.", said Barkley after hearing about Ric Flair's praises on him.
WATCH THIS STORY: Dwayne Johnson May Be Richer, but Shaquille O'Neal's Car Collection Will Surely Give Him a Run for His Money
He said that he wants to travel the world, play golf and just have a good time. At this age, it would be great to sit back and call it off at work.
ADVERTISEMENT
Article continues below this ad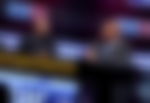 Shaq and Chuck have shared the funniest moments on the show and when Barkley retires, Shaq might feel lonely. O'Neal is younger than Chuck, yet both are great friends. Most players after retirement stay financially stable, as their investments in different sectors generate most of their revenue.
ADVERTISEMENT
Article continues below this ad
Shaq for example has invested in various companies and owns real estate properties, all accounting for his current net worth of $400 million. Charles Barkley had an amazing NBA career, spending 16 years as a player and 20 plus years on TV.