Charles Barkley Trolls Nets' Kevin Durant, Kyrie Irving and James Harden with New Nickname
Published 01/15/2021, 1:03 AM EST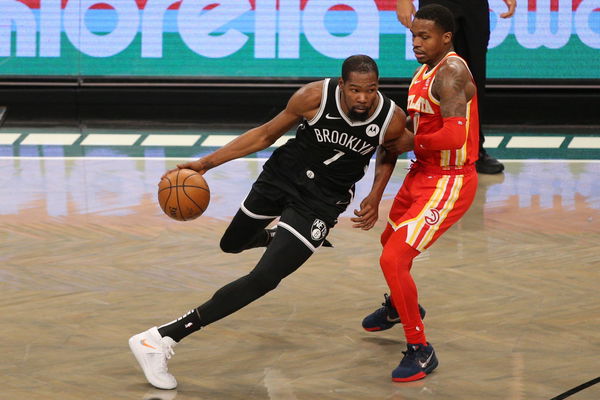 ---
---
Talks about the blockbuster trade that took place a day ago won't settle so easily. In fact, expect predictions and criticisms to pour constantly about how well the new Brooklyn Nets duo or possible trio will adapt in the competitive league. On one hand, fans are hoping to see the most deadly team, and on the other, some are hoping for it to be a disaster. Do Kevin Durant and James Harden complement each other's game?
ADVERTISEMENT
Article continues below this ad
The good old OKC days
Well, if one goes according to their history together, Harden and Durant had the most successful run together back when they played for the Oklahoma City Thunder. In fact, they actually got the franchise a Western Conference title and even reached the NBA Finals in 2012.
ADVERTISEMENT
Article continues below this ad
However, the real mystery is whether, even after so many years, they will share the same chemistry. Both players have had very different experiences so far. Harden is used to being the sole superstar in the team after playing for the Rockets for a decade. But KD has always been surrounded by superstars.
Unless Nets fans hear some good news about Kyrie Irving's return, the onus of the team now falls on these two. Is Kevin Durant once again adapting to a role like the 'Splash Brothers'?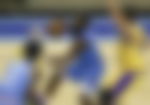 The Kevin Durant and James Harden duo
Many NBA players gave their reaction to Harden joining KD. But the one player who is known for his ruthless honesty is Charles Barkley. He actually had some fun at Durant's expense on TNT.
He stated, "It's going to be a fun fascination. I mean KD went from the Splash Brothers to the Dribble Brothers." Everybody else in the panel of discussion also laughed.
This was a subtle taunt at Durant for playing with the Golden State Warriors. Klay Thompson and Stephen Curry are known as the splash brothers and have denied Durant being a member of it. Now, it looks like he has found a title for himself.
ADVERTISEMENT
Article continues below this ad
How well do you think Durant and Harden will fit together? And if Kyrie is thrown into this equation, will the roster become even better? Or is this a recipe for disaster?
ADVERTISEMENT
Article continues below this ad
Trending Stories