Charles Barkley Uses Anthony Davis' Trade to Explain How Ben Simmons' Agents Can Bully the Sixers
Published 09/06/2021, 7:30 AM EDT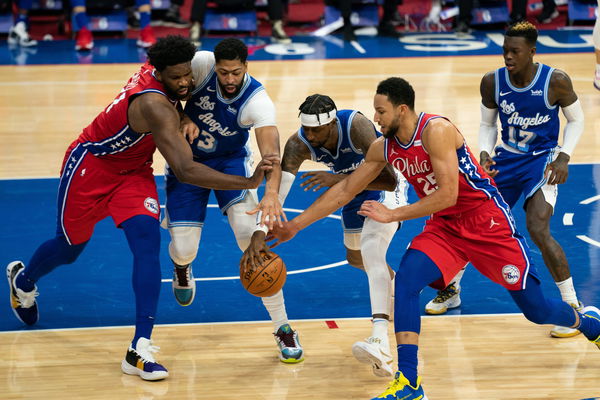 ---
---
Certain nights haunt a player for life. Perhaps the Game 7 against the Hawks where Ben Simmons passed a wide-open dunk in clutch-time was that night for him. It became his riches to rags story as only chaos followed that elimination. 
ADVERTISEMENT
Article continues below this ad
It has been 2.5 months since that night and the bitterness is still in the air. On one hand, there is Ben Simmons demanding a trade and on the other hand, there are the Sixers waiting for the perfect deal to arrive at their doors. So how does a notable NBA analyst and former Sixers legend view this situation?
ADVERTISEMENT
Article continues below this ad
Charles Barkley takes on Rich Paul over the chaos
Charles Barkley spent half of his NBA career in Philadelphia and averaged a 23.3 point double-double for them. So he still has his heart in Philly and the 6'6" former legendary forward very vocally accepts it.
Now, he is unhappy with the Ben Simmons situation that is crippling his former team. So in a recent interview, the Hall of Famer revealed a pattern with Rich Paul's players and raised a concern. 
Chuck addressed, "You know how that group works. They try to trade their players where they want to. Anthony Davis, they had better deals from Boston, maybe even New York, no he's gonna go to LA and play with LeBron or he's not gonna play. They just bullied to league."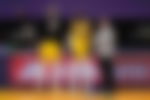 Although LA had to shell out Brandon Ingram, Lonzo Ball, Josh Hart, and rights to DeÁndre Hunter, a couple of draft picks, and cash for AD's starry swap, Chuck clearly smelt some problem there. Maybe this had something to do with those days when the Pelicans had to bench Klutch Sports' disgruntled AD. 
The complexity surrounding Ben Simmons, the Sixers, and a potential trade team
Notable journalistic names like Michael Smith and Rich Eisen support Ben Simmons' unwillingness to play for the Sixers. However, Chuck does not find Ben's views worth it because of the salary he made and the poor performance he produced.
ADVERTISEMENT
Article continues below this ad
The 11x All-Star believes the Sixers are very correct at staying stubborn with their demands. Now, if there's no franchise willing to fulfill those trade requirements, the Sixers will rightfully reinstate their faith in Ben and ask him to deliver. 
Just as Chuck added, "At some point, a team or the league got to stand up. Wait a minute, I paid your guy, you can't bully me to trade him with me taking some trash back. So I'm hoping somebody in the Sixers organizations got some stones."
ADVERTISEMENT
Article continues below this ad
So this was a clear call from Charles Barkley towards Elton Brand and how he must go about this scenario. Are you on board with the NBA on TNT analyst here? Help us know your interesting opinion in the comments section below.
Watch this story – Kyle Kuzma, Ben Simmons, and Other Players with Nightmarish Performance in the NBA Playoffs 2021