Charles Barkley's Infamous Comment on Tiger Woods: "He Could Have Called Me and Said, 'I'm Trying To Get Back With My Wife'"
Published 05/24/2022, 11:00 AM EDT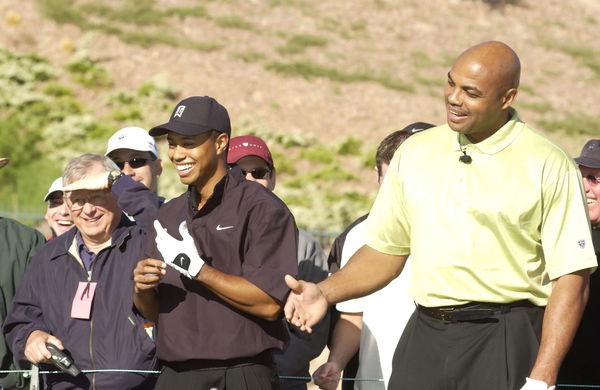 To this day, no one knows why the friendship between Tiger Woods and Charles Barkley abruptly ended. The two superstars were close friends for a decade and suddenly in 2009, Woods just stopped talking to his old friends, including Barkley. And Chuck made an infamous comment about Tiger Woods and how he should have dealt with the situation.
Barkley and Woods met through mutual friends when Tiger just became a superstar. Charles and Michael Jordan were very close, and they loved to play golf. Woods liked to hang out with NBA players and the trio shared a great bond with each other.
However, it all came to an end in 2009 when Woods' personal life came crashing down.
ADVERTISEMENT
Article continues below this ad
Charles Barkley says he would have understood if Tiger Woods just gave him a call
Since 2009, Chuck says he hasn't spoken to Woods. And after being concerned about it for some time, Chuck finally got over it and moved on. But he still says he expects to hear from Woods one day. Charles says, "Like I said, he could have called me and said, 'I'm trying to get back with my wife and I'm getting rid of all my friends,' and I would have said, 'OK, cool, bro. I totally understand it."
"You know, I thought we were friends. But for a guy to just disappear like that, it made me step back. Because I thought I was a good friend to him," he added.
ADVERTISEMENT
Article continues below this ad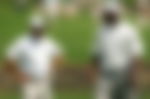 WATCH THIS STORY: Does Klay Thompson have a girlfriend? 
Jordan, Woods, and Charles were superstars in their own way and they formed a bond that was hard to explain. So it was puzzling for Jordan and Charles to just not hear from Woods anymore. But everyone seems to have moved on with their lives.
ADVERTISEMENT
Article continues below this ad
Currently, Tiger is trying to make a comeback to competitive golf after a devastating accident a year ago saw him on the sidelines for months together. However, taking it one step at a time, Tiger has returned to the PGA tour.
As for Charles, he is keeping himself busy with NBA on the TNT program and various other podcasts. And Jordan is busy managing the Charlotte Hornets, where he is the owner of the team.
Edited By: Melroy Fernandes