LaMelo Ball Joins LeBron James and Kevin Durant in a Unique NBA Rookie Record
Published 01/02/2021, 5:45 AM EST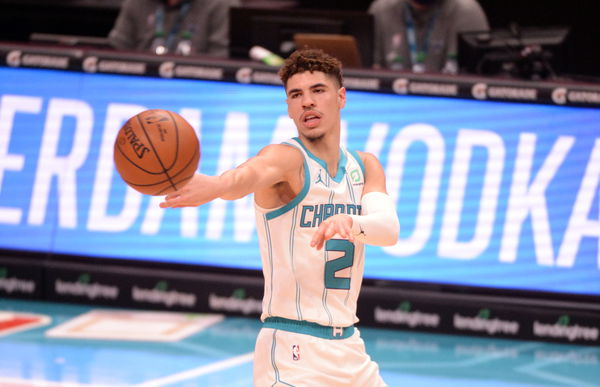 ---
---
The youngest diamond from the Ball family, LaMelo, entered the NBA with a lot of fuss over his name. It was clear from almost a couple of years ago that he will be amongst the Top-3 picks. That possibility turned true when Michael Jordan's Charlotte Hornets picked him #3 in the NBA Drafts 2020. 
ADVERTISEMENT
Article continues below this ad
However, unlike his counterparts in Anthony Edwards (Timberwolves) and James Wiseman (Warriors), LaMelo did not enjoy a memorable debut game. He played for 16 minutes and remained scoreless in his first NBA game against the Cavs. 
However, the rookie has started justifying all the hype that surrounded him.
ADVERTISEMENT
Article continues below this ad
LaMelo Ball is already on an esteemed list
The 19-YO played his best game against the Dallas Mavericks. He scored 22 points, 8 boards, and 5 assists in that game bolstering the Hornets' claim to a 118-99 victory.
That performance also helped LaMelo to break into a list of stars who scored such numbers very early in their rookie year. He broke the record set by Phoenix Suns' Devin Booker with that performance. Considering how he played his first game at 19 years and 123 days, this was the best he could do.
The Hornets have been the dark horse in the league so far. They stunned Luka Doncic's Mavs in addition to the Brooklyn Nets.
They vindicated themselves following their clutch-time 2-point loss to OKC by besting the Nets even as Kevin Durant and Kyrie Irving combined 54 points. In that game, Melo barely played for 20 minutes, scoring 5 boards & 5 assists, but just 6 points.
ADVERTISEMENT
Article continues below this ad
How is the rookie impacting the Charlotte Hornets?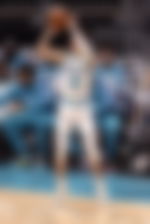 Up until now, the young gun has played in 5 games and has averaged 11.2 points, 4.6 rebounds, and 4 assists. His record for NBL in the 12 games he played was 17 ppg, 7.6 rpg, and 6.8 apg. So, the 6'7" point guard has big promises to fulfill in his rookie year itself.
ADVERTISEMENT
Article continues below this ad
He is creative, someone who can change plays as per the strategy of the opposition. His ball-handling, crossover moves, and passing skills are very fresh and unique. As he progresses in the league, he will only sharpen those skills to become a lethal weapon in the Hornets' arsenal.