'Cheat Code': Former NBA All-Star Believes Chris Paul Would've Won a Ring with Kobe Bryant and Lakers
Published 04/29/2021, 6:30 AM EDT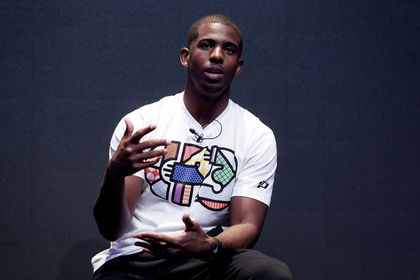 ---
---
In the NBA, tons of dynamics must fall in place for a team to lift the title. For one, its stars must keep healthy, and also, it must have names that one can call stars. Many biggies miss out on winning a ring just because they could never join a super team like the 90s Bulls, the evergreen Lakers, or the recent Warriors. Charles Barkley, Allen Iverson, Carmelo Anthony, the list goes on.
ADVERTISEMENT
Article continues below this ad
One other man on this list that missed out closely on winning his ring(s) is Chris Paul. He was just a fateful signing away from turning his stars, but that deal never took shape. 
Vince Carter made an important hypothesis on Chris Paul
ADVERTISEMENT
Article continues below this ad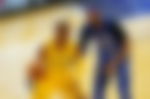 In a recent interview, 8x All-Star Vince Carter touched the painful cord for Chris Paul. He remembered the 2011 off-season when the rumor around CP3 joining the Lakers was very strong.
However, the deal never took place and the star from New Orleans went to another LA-based team in the Clippers. This left everyone to imagine what would've happened if the trade was successful?
The Raptors legend made his projection as he remembered, "Thank goodness I have certain things written down coz I don't want to forget… If P goes there, first of all I was like, wow, how are they able to do that? That would be amazing and that would be a cheat code with Kobe and CP3 together, remember saying that. And if that were to happen, Kobe would have his sixth ring, the Lakers would add another ring to their dynasty, CP3 will definitely have a ring, and oh yeah, CP3 will probably still be playing with Los Angeles Lakers right now."
Interestingly, Vince Carter himself failed to win an NBA ring, making him one of those deserving but unfortunate stars. 
Read Also – 'Had No Idea': Lakers' Jeanie Buss Narrates a Kobe Bryant Story with a Heavy Heart
Was Kobe Bryant fine with the Lakers missing out on trade?
In an interview with Matt Barnes, Lakers' team President Jeanie Buss had revealed what led to them losing out on CP3. She had expressed how David Stern was the prime reason apart from the timing of the trade that stopped them from the acquisition.
ADVERTISEMENT
Article continues below this ad
However, back in 2011, Kobe Bryant had expressed that he was happy no matter what. In his own words, "Chris is a fantastic player, they (Clippers) made a great addition… I know he's happy to finally move on in his career instead of being stuck in New Orleans."
Well, Chris Paul and Blake Griffin failed to take the Clippers any further than the conference semis. On the other hand, the Lakers almost lost all their key players to trades and injuries and faced a playoff drought. 
ADVERTISEMENT
Article continues below this ad
So what do you think, was Vince Carter correct with his hypothesis? Help us with your opinion in the comments.