'Check Your Ego': Kevin Durant Gives the Secret Mantra Him, James Harden and Kyrie Irving Follow
Published 04/11/2021, 9:30 AM EDT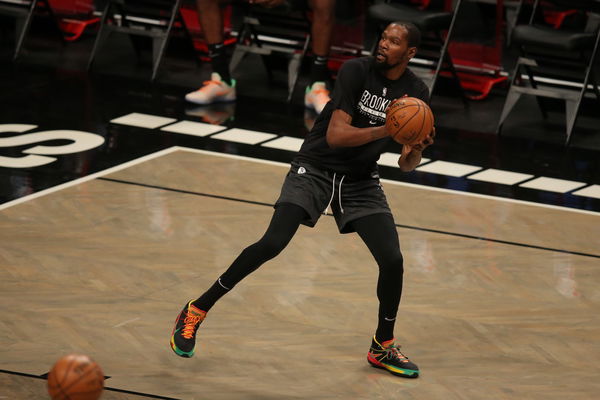 ---
---
Until this point, Brooklyn Nets' 'Big 3' has been a roaring success. The trio of Kevin Durant, James Harden, and Kyrie Irving has propelled them to joint-top of the NBA Eastern Conference standings, as well as being labeled as the favorites for the 2020-21 season title.
ADVERTISEMENT
Article continues below this ad
However, there were plenty of critics of the 'Big 3'. When James Harden joined the roster in February, there were plenty of doubts regarding their ability to gel well together- are there too many chefs in the kitchen? Are the Nets going to play with multiple balls on the court?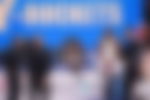 But, so far, it has been going according to plan. And Kevin Durant attributes it to their experiences with the national team when the big superstars from all the teams converge.
ADVERTISEMENT
Article continues below this ad
"I think our experiences with Team USA definitely help because when you are in that environment, I won't say you have to shrink yourself, but you have to check your ego and figure out when you need to use it," Kevin Durant told ESPN's, Rachel Nichols.
"We hold each other accountable when stuff happens. I think that's one of the things that helped us learn how to play with each other."
'Big 3's IQ is helping the Nets succeed' – Kevin Durant
Both Durant and Irving have the experience of leading their respective NBA teams to championship previously. And even though Harden's never won the chip or been to the finals, he's been leading the Rockets on the floor for the past five years. So, their collective acumen and ability to sponge off each other is helping them immensely.
ADVERTISEMENT
Article continues below this ad
"The second James got here, he was pulling us to the side; telling us different things he sees out on the court. I think our IQ for the game and our communication has helped us thus far."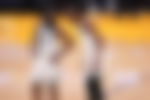 Though, it must be pointed out that the trio hasn't taken to the court together often enough. KD had been nursing an injury for the last five weeks. After he made his comeback recently, Harden sat out because of hamstring tightness. So, the jury is still out on their ability to play well together and achieve the ultimate glory with Brooklyn.
ADVERTISEMENT
Article continues below this ad