Chicago Bulls 2021-22 NBA Schedule: Key Fixtures Against Knicks, Nets, and More
Published 09/30/2021, 2:26 AM EDT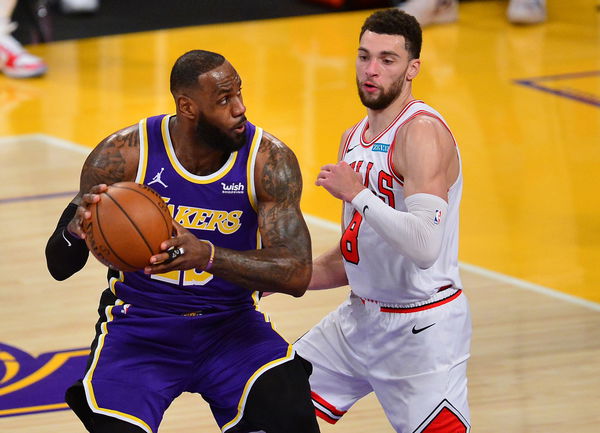 ---
---
The Chicago Bulls lost their way after head coach Tom Thibodeau left the unit. For three years, from 2017 to 2020, they could win just 31% (71/229) of their matches. But things started changing in 2021 when they marginally missed the play-in fixture. And just a few months down the line, the present-day Bulls are completely replenished.
ADVERTISEMENT
Article continues below this ad
Leaving aside the stars in Zach LaVine and Coby White, they have a totally new roster.
Will this help them become as good as they were in 2011, and beyond? Only time will tell. But their schedule for the 2021-22 season can also provide some signals.
ADVERTISEMENT
Article continues below this ad
Chicago Bulls important fixtures
The Bulls will have a pretty easy beginning to their schedule. They'll play the Cavs and Pelicans in the preseason, before starting their campaign against the Pistons. After four easy ties, they will face the first big challenge in the Knicks and then three weeks of crazy fixtures.
Nov 3 vs Sixers: This game is important given the 76ers topped the EC chart the preceding season. So, if the Bulls can somehow win this one, it would prove to be a huge morale lifter. 
Nov 8 vs Nets: For obvious reasons, it would be a crazy battle to see the trio of Zach LaVine, Lonzo Ball, and DeMar DeRozan take on the Nets' Big Three. Moreover, Nikola Vucevic's ability to uplift his defense work will also be on the line against the best offensive roster.
Nov 15 vs Lakers: This will be an interesting game mostly because White Mamba Alex Caruso will be against his former team for the first time after becoming a champion with them. Add Lonzo Ball to the mix and it'll be a mouth-watering game against a WC team. 
ADVERTISEMENT
Article continues below this ad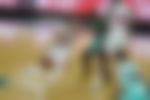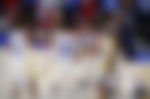 Watch This Story
The Wind City: Full Schedule
ADVERTISEMENT
Article continues below this ad
Oct 20 7:00 PM
Pistons
Jan 21 8:00 PM
Bucks
Oct 22 8:00 PM
Pelicans
Jan 23 6:00 PM
Magic
Oct 23 8:00 PM
Pistons
Jan 24 7:30 PM
Hawks
Oct 25 7:30 PM
Raptors
Jan 26 8:00 PM
OKC
Oct 28 8:00 PM
Knicks
Jan 28 8:30 PM
Spurs
Oct 30 8:00 PM
Jazz
Jan 30 3:30 PM
Blazers
Nov 1 7:30 PM
Celtics
Feb 1 8:00 PM
Magic
Nov 3 7:00 PM
76ers
Feb 4 7:00 PM
Pacers
Nov 6 8:00 PM
76ers
Feb 6 3:30 PM
Sixers
Nov 8 8:00 PM
Nets
Feb 7 8:00 PM
Suns
Nov 10 8:00 PM
Mavericks
Feb 9 7:30 PM
Hornets
Nov 12 10:00 PM
GSW
Feb 11 8:00 PM
Wolves
Nov 14 9:30 PM
Clippers
Feb 12 8:00 PM
OKC
Nov 15 10:30 PM
Lakers
Feb 14 8:00 PM
Spurs
Nov 17 10:00 PM
Blazers
Feb 16 8:00 PM
Kings
Nov 19 9:00 PM
Nuggets
Feb 24 8:00 PM
Hawks
Nov 21 8:00 PM
Knicks
Feb 26 8:00 PM
Grizzlies
Nov 22 8:00 PM
Pacers
Feb 28 7:30 PM
Heat
Nov 24 8:00 PM
Rockets
Mar 4 7:30 PM
Bucks
Nov 26 7:00 PM
Magic
Mar 7 7:00 PM
76ers
Nov 27 8:00 PM
Heat
Mar 9 7:00 PM
Pistons
Nov 29 8:00 PM
Hornets
Mar 12 8:00 PM
Cavaliers
Dec 2 7:30 PM
Knicks
Mar 14 10:00 PM
Kings
Dec 4 7:30 PM
Nets
Mar 16 9:00 PM
Jazz
Dec 6 8:00 PM
Nuggets
Mar 18 10:00 PM
Suns
Dec 8 7:00 PM
Cavaliers
Mar 21 8:00 PM
Raptors
Dec 11 8:00 PM
Heat
Mar 22 8:00 PM
Bucks
Dec 14 08:00 AM
Pistons
Mar 24 8:00 PM
Pelicans
Dec 16 7:30 PM
Raptors
Mar 26 8:00 PM
Cavaliers
Dec 19 3:30 PM
Lakers
Mar 28 7:30 PM
Knicks
Dec 20 8:00 PM
Rockets
Mar 29 7:00 PM
Wizards
Dec 22 8:00 PM
Raptors
Mar 31 8:00 PM
Clippers
Dec 26 8:00 PM
Pacers
Apr 2 8:00 PM
Heat
Dec 27 7:30 PM
Hawks
Apr 5 8:00 PM
Bucks
Dec 29 8:00 PM
Hawks
Apr 6 8:00 PM
Celtics
Dec 31 3:00 PM
Pacers
Apr 8 8:00 PM
Hornets
Jan 1 7:00 PM
Wizards
Apr 10 TBD
Wolves
Jan 3 8:00 PM
Magic
–
–
Jan 7 8:00 PM
Wizards
Jan 9 7:30 PM
Mavericks
Jan 12 10:00 PM
Nets
Jan 14 8:00 PM
GSW
Jan 15 8:30 PM
Celtics
Jan 17 3:30 PM
Grizzlies
Jan 19 8:00 PM
Cavaliers
Watch this story: When a Retired Michael Jordan Schooled a Chicago Bulls Rookie