'Michael Jordan Couldn't': NBA Analyst Rates Steph Curry Higher In Bold Take
Published 08/07/2021, 10:43 PM EDT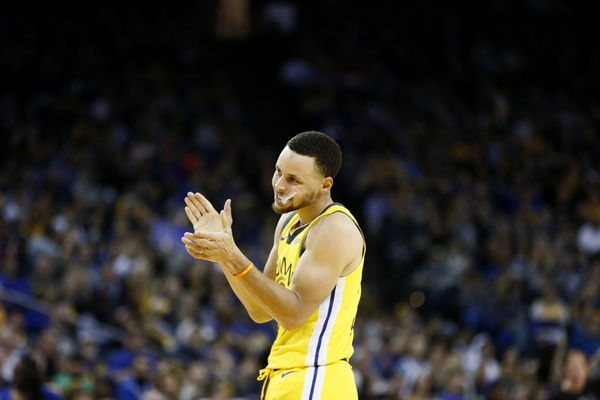 ---
---
For close to two decades, LeBron James has been one pivot whenever it comes to comparing Michael Jordan with anyone. It happens rarely that even Kobe Bryant ever finds a place in that GOAT conversation. But what if someone throws Warriors' Steph Curry into the mix and compares him to MJ?
ADVERTISEMENT
Article continues below this ad
Curry has been around for a decade now and certainly deserves a mention among the top five active players today. But his accolades are yet to meet the level that Air Jordan achieved in his peak years. Yet, there is this one area where the Bay Area favorite gives the former legend stiff competition.
ADVERTISEMENT
Article continues below this ad
NBA Analyst shows the exact parameter where Steph Curry compares to Michael Jordan
In a recent interview, NBA's loudmouth analyst Stephen A. Smith built a Stephen Curry vs Michael Jordan narrative. He first agreed, "Steph doesn't compare to MJ, size and height has something to do with it. His lack of defensive prowess has a lot to do with it. He's not even close at defending like Michael Jordan did."
However, the 53-YO then challenged his own statement and threw light on Steph's pros. The analyst added, "But offensively, Steph Curry is in the conversation of MJ. We have never seen a shooter this phenomenal, ever. He didn't have the aerial assault, he didn't have the aerial arsenal that Michael Jordan had. Couldn't have finished the basket the way MJ would've."
Very few people or perhaps no one can deny that the Baby Faced Assassin changed the face of basketball. In 2015-16, he averaged 5.1 made threes at an accuracy of 45.4%, and hindered the functioning of the league.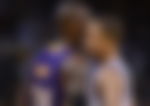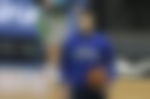 Warriors' superhero vs the NBA legends
At 6'3" height and 185 lbs weight, Steph came to the league in a smaller package than the former greats. Yet, the man lifted three NBA titles and multiple MVPs. Certainly, he had something else that the big men in the league lacked.
As Stephen A. detailed, With the exception of Kareem, Abdul-Jabbar, Wilt Chamberlain, over 7'' tall and dominant because of their height & size… there's not a single player we look at and say, Michael Jordan couldn't do that. We don't see LeBron, we didn't see Kobe, Vince Carter, or anybody else do anything that MJ couldn't do offensively. Michael Jordan couldn't shoot like that. Nobody could…" 
Steph was the stealing champion in 2016, but his defensive abilities have since then taken a hit. So yes, he does not compare with MJ there but his long-range shooting is certainly something even MJ could not have guarded well.
ADVERTISEMENT
Article continues below this ad
SAS further assessed, "Because of Steph Curry's marksman ability, just shoot with his eyes closed… We made a big deal of what Michael Jordan did at the free throw line, closing his eyes and hitting the FT at the Atlanta Hawks. We have seen Steph Curry shot 40-ft Jumpshots."
ADVERTISEMENT
Article continues below this ad
So what do you think, does Steph Curry take better jump shots than the Jumpman himself? Help us know in the comments section below.
Watch this story – Michael Jordan, Kobe Bryant and Other Stars Who Entertained Us with Massive Dunks in Olympics